It was a Sunday filled with joy for the United States President, Joe Biden and his party, the Democrats, as the US Senate passed a major Bill that could boost their chances at the midterm elections was passed despite opposition from the Republican Party.
The bill which is titled the "Inflation Reduction Act," was passed by a 51-50 party line vote, with Vice President Kamala Harris casting the tie-breaker.
The United States Bureau of Labour Statistics, in its latest data, reveals that  the inflation rate of the world's largest economy hit a new 40-year high of 9.1%. This explains the intervention of the US Senate.  Indeed, the data which was reported mid July,  shocked global analysts. Pundits expected inflation to moderate at about 8.8% or below 9%.
Spurred by price increases for gasoline, food, and housing, the Consumer Price Index in the United States had risen 6.8% between November 2020 and November 2021. The inflation rose further in 2022, reaching 9.1%, a high not seen since 1981 for reasons associated with higher energy costs.
READ ALSO: US Senate, In Near-100% Vote, Approves Finland, Sweden For NATO, Rebukes Russia
The Bill contain some major reforms that include $430 billion to fight climate change, provisions to lower drug prices increasing corporate taxes.
READ ALSO: Environment Activist Faults Nigeria's VP Osinbajo On Climate Change Responses
The US Senate Majority Leader, Chuck Schumer who was really glad that the bill went through the Senate successfully said, "The Senate is making history. To Americans who've lost faith that Congress can do big things, this bill is for you. This bill is going to change America for decades," he said.
READ ALSO:Senate Confirms Justice Baba Yusuf As FCT Chief Judge
Schumer said the legislation contains "the boldest clean energy package in American history" to fight climate change while reducing consumer costs for energy and some medicines.
The bill will now go to the House of representative for vote, then to the desk of the president for signing into law.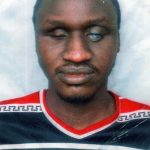 John Adoyi, PBA Journalism Mentee