President of France, Emmanuel Macron, has announced the recall of its ambassador and all diplomats currently in the Niger Republic as political crisis in the West country rises.

The French president also announced an end to military corporation with Niger following the deteriorating relationship between both countries that started after a military coup in July.
READ ALSO: Niger Crisis: Falana Seeks Release Of Bazoum, Urges ECOWAS To Restore Electricity

The Sunday announcement by Macron comes hours after the Military Junta in Niger Republic, banned all French aircraft "or aircraft chartered by France including those of the airline Air France" from entering the West African country.

"France has decided to withdraw its ambassador. In the next hours our ambassador and several diplomats will return to France," Mr. Macron told French TV.

He added that military cooperation was "over" and French troops would withdraw in "the months and weeks to come" with a full pullout "by the end of the year".

Relationship between France and Niger Republic has been at all time low since the military coup in July. The French Ambassador to Niger Republic was given 48 Hours to vacate the country and French mission in Niger Republic has been brought to a halt in July due to protests around the French embassy by Niger citizens, a heavy a blow to France's influence in West Africa.

France keeps about 1,500 soldiers in Niger as part of an anti-jihadist deployment in the Sahel region that includes Burkina Faso and Mali whom have also expelled France from its territory.

Concerning the withdrawal of French army, the President said "In the weeks and months to come, we will consult with the putschists, because we want this to be done peacefully."

President Macron maintained that the ousted President Bazoum is the legitimate leader saying: "He was targeted by this coup d'état because he was carrying out courageous reforms and because there was a largely ethnic settling of scores and a lot of political cowardice."

Niger Republic, a country of 27 million, gained her independence from France in 1960 and has maintained ties with the European country ever since. However, all that came crashing after a coup brought in Juntas that are anti-France.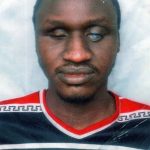 John Adoyi, PBA Journalism Mentee