Thousands of persons in Libya have been declared missing as they were swept away by heavy flooding which was caused by Mediterranean storm Daniel that has been battering the country in the past few days.
According to Libya's office of the International Federation of Red Cross Society, up to 10 thousand Libyans are believed to be missing with over three thousand persons dead.
This heavy devastation in Libya comes a few days after a huge earthquake struck Morocco, killing over two thousand citizens and destroying billions worth of properties.
According to media reports, Derna, which is a city in the Eastern part of Libya is one of the most hit. Libya state TV reported that severe storm and rain caused 2 dams in Derna to burst, flooding the entire city. Othman Abduljalil, health minister in Libya's eastern parliament told Libya's Almasar TV that the destruction in Derna was catastrophic with many bodies lying around the streets.
"There are families still stuck inside their homes and there are victims under the rubble… I expect people have been washed away into the sea, and tomorrow (Tuesday) morning, we'll find many of them," he said after he toured the destruction in Derna.
Rescue missions are ongoing in different parts of the country. Photos and videos shared on social media platforms showed persons digging through rubbles to bring out bodies and rescue people still trapped.
Red Cross officials and East Libya Government officials said due to the inaccessibility of the hit areas, the death toll is likely to rise.
The United Nations has called on the international community to support the mission in Libya saying that the storm has left grave devastation in the North African country.
"I am deeply saddened by the severe impact of [Storm] Daniel on the country … I call on all local, national, and international partners to join hands to provide urgent humanitarian assistance to the people in eastern Libya," Georgette Gagnon, the UN humanitarian coordinator for Libya, wrote on X, formerly Twitter.
The United States and other countries have pledged to support the mission in Libya.
Richard Norland, the US Special Envoy for Libya, announced that the US embassy in Tripoli, the Libyan capital has officially recognized the urgent humanitarian crisis caused by the severe floods.
In a statement posted on the embassy's social media platform, he emphasized their active coordination with UN partners and Libyan officials to determine the most effective allocation of official US aid.
"We are coordinating with UN partners and Libyan authorities to assess how best to target official US assistance," he said in X.
"In addition, we have been contacted by many Libyan Americans anxious to make private contributions to relief efforts and we will work with Libyan authorities to direct those resources to where they are most needed," he added.
Turkish President, Recep Tayyip Erdogan said his country will continue to stand by the people of Libya "with all our means in these difficult days."
Egypt also pledged to send personnel and equipment to Eastern Libya to support the rescue mission.
Libya which is one of the oil-rich nations in Africa has been suffering from political instability since the death of its former leader Muammar Gaddafi who was ousted in 2011. There are 2 governments in the country, one in the East and the other in the West.
Support Investigative Journalism and Mentorship
Courageous Journalism of Truth,Transparency and Development is in the DNA of Prime Business Africa; By donating as little as N1000 or $1 today, you are helping to keep credible journalism and life-changing information free for all.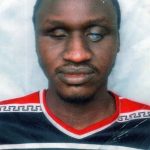 John Adoyi, PBA Journalism Mentee