By John Adoyi
Rupert Murdoch, the founder and Chairman of Fox Corporation and News Corp, announced on Thursday that he is stepping down from his role as Chairman of the media conglomerate and would assume the position of Chairman Emeritus.
Murdoch, 92 said he is in good health and would step down in November while his Son, Lachlan Murdoch, who has been serving as the Executive Chair and Chief Executive Officer of Fox Corporation since 2019 will assume the position of sole Chairmanship of both companies, Rupert said in a note to his staff.
Mr. Rupert who started Fox Corporation at the age of 21, seven decades ago in his native Australia, said: "I am writing to let you all know that I have decided to transition to the role of Chairman Emeritus at Fox and News."
"For my entire professional life, I have been engaged daily with news and ideas, and that will not change. But the time is right for me to take on different roles, knowing that we have truly talented teams and a passionate, principled leader in Lachlan who will become sole Chairman of both companies," he added.
Thanking his colleagues that he worked with over the years, Mr. Murdoch said "Neither excessive pride nor false humility are admirable qualities. But I am truly proud of what we have achieved collectively through the decades, and I owe much to my colleagues, whose contributions to our success have sometimes been unseen outside the company but are deeply appreciated by me.
"Whether the truck drivers distributing our papers, the cleaners who toil when we have left the office, the assistants who support us or the skilled operators behind the cameras or the computer code, we would be less successful and have less positive impact on society without your day-after-day dedication" he wrote.
Rupert Murdoch's media entrepreneurship started in Australia at a young age in the early fifties. He took over the ownership of News Limited, an Australia media company and has since then, established a media conglomerate that includes the Wall Street Journal, New York Post, Fox News, the publishing house Harper Collins, Australia's The Daily Telegraph, The Herald Sun, and The Australian. He also owns the UK Times and so many other media outlets he built over the years.
Thanking his Father, Rupert for trusting him with the job and remaining as chairman emeritus, the New chairman, Lachlan Murdoch said: "On behalf of the FOX and News Corp boards of directors, leadership teams, and all the shareholders who have benefited from his hard work, I congratulate my father on his remarkable 70-year career."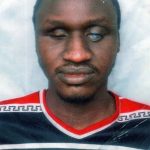 John Adoyi, PBA Journalism Mentee