PrimeBusiness.Africa is Nigeria's most trusted independent online newspaper covering Africa's socio-economic issues, trade and investment; it provides informed perspectives on economic and political events in Nigeria and Africa.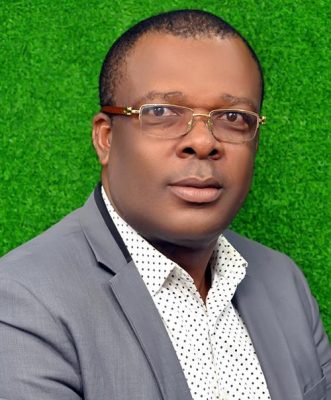 The Publisher/Editor-in-Chief
Dr. Marcel Mbamalu is the Editor-in-Chief of Prime Business Africa, a publication of Newstide Publications Limited. He is a versatile, Bloomberg-trained, Reuters-certified journalist with deep knowledge of the print and digital media space in Nigeria. Prime Business Africa or PBA is a multimedia news platform that focuses on socio-economic and development issues in Nigeria and Africa at large.
Dr Mbamalu possesses bespoke skills in writing and editing and have a raving flare for the English Language. With over 17 years of hands-on journalism experience, after a stint in teaching and electronic media, Dr Mbamalu had risen through the ranks as Business Correspondent for The Guardian on Sunday, headed the Business and News Desks for the title for approximately four years apiece, before assuming duties as the Group News Editor of The Guardian a position he held for another six years before leaving The Guardian in March 2021 to found Newstide Publications Limited.
Prof. Pat Utomi
Prof Chinyere Stella Okunnna
Ms Eloine Barry
Dr Bongo Adi
Dr Michael Ukonu
Dr Abdullahi Bashir
Mr Emeka Eluem Izeze
Mr. Jahman Anikulapo
Ambassador Eloho Otobo
Reverend Father George Adimike
Dr Okey Ikechukwu
Prof. Nduka Otiono
Chief Moritz Abazie