A senior official of Union Homes Plc has accused principal officers of Aso Savings & Loans, the lead agency in an unfinished merger, of diverting the N2.5b judgement debt and compensation which the Lagos State Government paid to Union Homes Plc, Searaq Nig. Ltd and the Abule Ado Plumbing Materials Association.
The allegation is contained in a petition to the Central Bank of Nigeria (CBN), the Nigeria Police Force and financial services industry regulators by the Company Secretary of Union Homes, Mrs Maimuna Chionuma, following alleged threats to her life for refusing to accede to the transaction.
Mrs Chionuma further alleged threat to her life by the officers responsible for the heist, namely Risi Ladi Ahmed (MD ASO SAVINGS AND LOANS PLC), Richard Femi Bello also of Aso Savings and Femi Adewoye, Chief Operating Officer of Union Homes.
Kukei Umoye, Esq, counsel to Mrs Chionuma, averred in the petition to the Central Bank of Nigeria: "We write, as a matter of urgency, to bring to your attention the risks to our client's life and the nefarious activities of the above-mentioned individuals who have constituted themselves into a cabal that has continuously defrauded Union Homes of her money and assets, particularly the latest theft of N2.5 billion (Two billion five million Naira) which is a proceed of litigation at the Lagos State High Court between Union Homes and others against Lagos State wherein the Court advised parties to settle and subsequently granted a court-ordered judgement. The court ordered the money to be paid into a specific account with further orders.
"Without recourse to Union Homes, the above-mentioned persons diverted and converted the money to an account unknown to Union Homes.
"The risk to our client is on account of her refusal as Company Secretary/ Head, Legal, Union Homes Savings and Loans Plc (hereinafter referred to as 'UH') to aid and abet fraud, money laundering, diversion, and conversion of N2.5 billion (Two billion, five hundred million Naira) Lagos State Compensation, due in part to 'UH', by the above persons."
How did Aso Savings and Loans come into a matter concerning Union Homes so much as to handle and convert money meant for Union Homes? It is a story of an unconsummated merger by one party who nevertheless assumed the headship of both organisations.
Aso Savings and Loans and Union Homes worked on a merger with Aso Savings Plc as the senior partner. However, they have not concluded. Indeed, Aso Savings refused responsibility for Union Homes' liabilities in court cases filed by Union Homes' depositors.
However, Mrs Risi Ladi Ahmed serves as managing director of ASO SAVINGS AND LOANS PLC) and issues instructions to officers of Union Homes.
Except that Mrs Chionuma declined an instruction to be part of the activity whereby Aso claimed that 50% of the N2.5b, which translates to N1.250b, was paid to " Political People". She said they told her that N75m was paid as fees to a consultant for sharing money to "Political People". Chionuma refused to sign off the payment of N50m as part of the total sum of N126m purportedly incurred as legal fees to counsel not on the court's record.
READ ALSO: No Allocation For Permanent Structure On Coastal Road Site – LASG
Lagos State Government paid the fees as a court-ordered agreement following the settlement of the cases filed by Union Homes Ltd, Agric Coker Building & Plumbing Materials Dealers Association, Agric Coker Building Materials Dealers, and Seraq Limited. The offence was the demolition of shops to expand the Badagry Expressway.
Union Homes funded the associations to build the shops.
The Handling Solicitors fired a letter to the Attorney General of Lagos State querying the payment that left out Searaq Nigeria Limited and the Abule Ado plumbing materials association.
They stated, "It was shocking to learn that One Billion Naira was paid to a non-party, Aso Savings and Loans Plc, on the 30th of December 2022 as compensation in full and final settlement of Suit BD/20/2013. This payment only came to light when Lands Bureau officials requested that we invite officers of Aso Savings & Loans Plc, a non-party, to sign a bond/indemnity for sums received."
LASG again paid N1,500,000 on 25 January 2023 to Aso Savings and Loans Plc to settle suit ID/113000LMW/2022 despite instructions to the contrary. The Handling Solicitors stated: "From the receipt of payment, Aso Savings and Loans Plc had falsely held itself out as the financier of the demolished development and a party to the above action. Though we are aware that our client has been in the process of merging with Aso Savings and Loans Plc, they remain unknown to us as a party in this action or, indeed, a party to the settlement. Any payment to Aso Savings and Loans Plc, a non-party to the above suit, would be illegal."
The Handling Solicitors wrote to Union Homes as well. Femi Adewoye, Chief Operating Officer, a position not recognised by law, responded for Union Homes on 16 February 2023 to "confirm receipt of the total sum of N2, 500, 000 as compensation paid by the Lagos State Government. Adewoye then instructed the Handling Solicitors to "`kindly proceed to enter terms of settlement to conclude the matter effectively".
However, instead of concluding, the matter turned south when Aso Savings and Loans Plc officials sought to strong-arm and blackmail the company secretary to acknowledge receipt of sums not received by Union Homes. They allegedly terminated her appointment, warned her severely against speaking out, and followed with a petition against her to The Department of State Security (DSS) Abuja FCT, followed by another invitation from the Nigerian Police Zone 7, Abuja, FCT alleging that she threatened the lives of Aso Savings officials.
She said Aso Savings officials boasted that they knew relevant officials everywhere in Abuja.
Mrs Chionuma has responded to the petition by visiting The DSS and The Police Force Headquarters with her side of the story.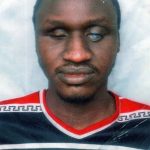 John Adoyi, PBA Journalism Mentee