Family of late Chidiebere, wife to the recently suspended Transition Chairman of Nnewi North Local Government Area in Anambra State, has debunked the news that they were aware of cases of violence in their daughter's home.

The deceased father, Hon. Emmanuel Ezenwoye said he was not aware of any case of domestic violence in his late daughter's home and did not speak to anyone or the media about his family awareness of the case of violence.

Commissioner for Women Affairs, Mrs Ify Obinabu had in a viral video claimed that she had contact with two members of the deceased family who said they were aware of cases of violence to the deceased.

In an interview with Anaedo Tv, he said " It pains me to see on social media reports, our family name serving as authorities to such stories while we didn't grant such authority.

" I am the head of the family, and who's involved is one of my daughters. I did not give any authority of such reports and I'm not aware of such accusations. I sensed that the publications are politically oriented."

He disclosed that he does not have misunderstanding with his son-in-law as he is well convinced that they live in harmony and do things together.

Speaking about the custody of the deceased children, he said that he and the deceased mother, his wife sought for the custody of the children and they now live with them.

He revealed that Iloka himself brought the children to them for his mother-in-law to console herself for the loss.

Waiting for the result of the autopsy, Ezenwoye pleaded with the public to be patient. He admonished people to "pipe down" so as not to escalate matter beyond measure.

Anambra State government last suspended the transition Chairman, Mr. Mr. Iloka Mbazulike, over circumstances surrounding the death of his wife, pending when investigation about cause of the death is concluded.

Iloka said his wife collapsed after complaining of headache hours before she died.

"I had asked to take her to the hospital over the phone but she declined, saying that she took medication already. When I got home and demanded food from her, we heard a sound from the kitchen and quickly rushed just to find her collapsed on the floor.

"The children in the compound and I struggled to put her in the car but before reaching the hospital, she gave up the ghost," Mr Iloka explained.
Support Investigative Journalism and Mentorship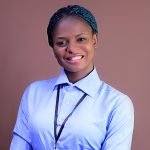 Patience Leonard, PBA Journalism Mentee