By Chisom Ezeobi, Geraldine Anyanwu, Ugochi Okoro and Akuma Elijah
Concerned about the implications of waning interest in Igbo language, stakeholders have called on the people residing in different parts of the world to come together for the developmemt of their home land and upholding their culture, language and values.
The call was made during a Maiden International Igbo Conference organised by the centre for Igbo Studies, University of Nigeria Nsukka (UNN), in Collaboration with Igbo World Assembly (IWA), Ohaneze Ndi Igbo and Council of Igbo States in America.
The event which held at the Princess Alexandra Auditorium (PAA) UNN, on August 17, 2023, had the theme "Re-imagining Igbo Studies in 21st century, Nigeria'.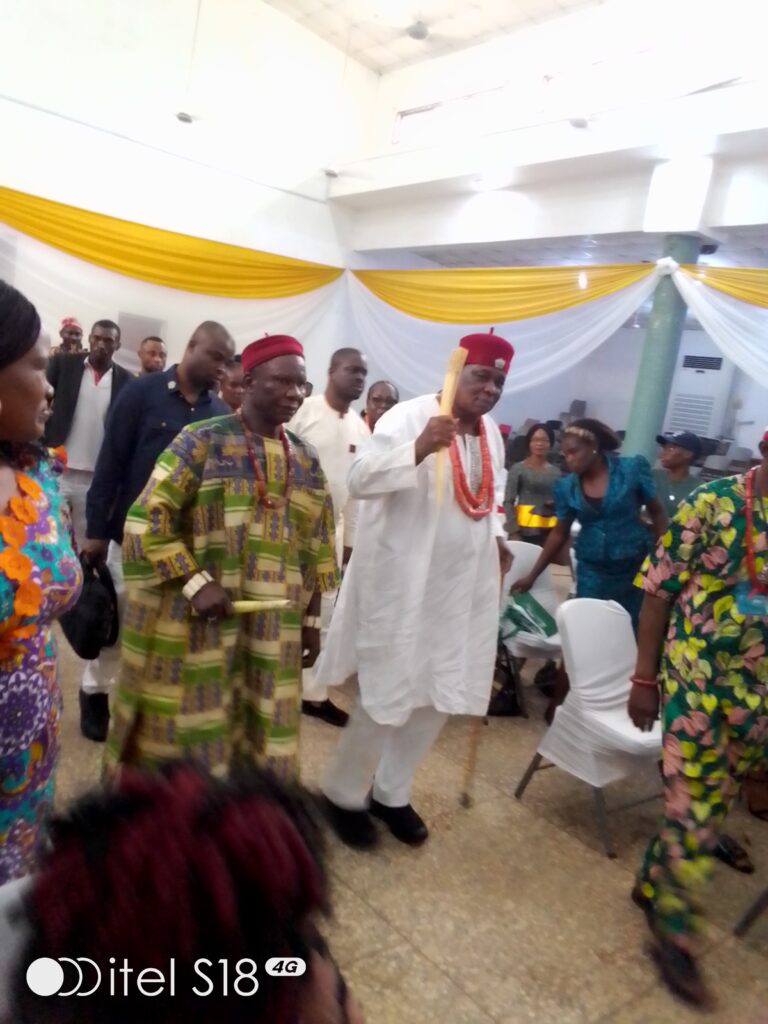 In his opening remarks, Convener of CIS-UNN Igbo Confab Stakeholders' Forum and Chairman of the CISA Board of Presidents, Dr Nwachukwu Anakwenze said that efforts are being made through the adoption of innovative strategies to ensure that Igbo cultural heritage does not go into extinction. "Asusu Igbo agaghi ana (the Igbo language won't go extinct)," he said.
READ ALSO: Igbos Should Seek 'Strategic Autonomy' Not Separation – Uma Eleazu
He remarked that Igbos are like the Israelites, often scattered across nations, but God always find a way to bring them together.
While expressing optimism that Igbo language will not cease to exist, Dr Anakwenzu pleaded that all should join hands to ensure that the language and tradition is maintained.
"I would want to plead to the Igbo's to join hands to ensure that the Igbo language and traditions are restored.
"I commend what the Centre for Igbo studies, UNN is doing. It is true that there are assumptions that our people in USA and other countries are declining in the promotion of their identity as Igbos.
"In the course of my travels as a medical doctor and a titled man, I have discovered that the claims are not 80% accurate. In my last trip to USA, I was there to crown some of our brothers who have long wished to be reconnected back to their heritage. They were glad for such an opportunity and truly wish to come back home and reconnect with their people.
"Therefore, I strongly believe that Igbo is alive, Igbo is living and Igbo will live. And just as some of us wish to learn the foreign language, so do foreigners wish to learn ours also. So let's embrace what we have," he stated.
In a lead paper presentation, the former director of centre for Igbo studies UNN, Prof Gabriella Ihuarugo Nwaozuzu, stressed that Igbos need to come together in developing their homeland and take care of one another as supposed.
She said: "The Igbos are known for their oneness; Igbos know how to care for their brother (onye aya na nwanne ya concept). Igbos are for true found in all parts of the world, but hence they should come back home to build their homes, not when they go and develop another man's land, the so-called owners of the land begin to chase them. Igbos should come home not only as a last wish when dead, but should remember home while still alive."
"Who says the Igbos can't exit and survive in Igbo land, it's a wrong notion," she stated.
The Alumni of linguistics, Igbo, University of Nigeria, Nsukka, Mrs Nwaozuzu, futher urged the Igbos to reclaim the political power that will help them in overseeing the affairs of their people.
"The quest for personal survival has taken over the Igbo values, absence of a central recognized leader in Igbo land. Today Igbos leave their fate in the hand of political personalities who claimed to represent the Igbos but working towards their personal interest hence, we should look for neutral persons to handle our affairs."
Rt. Rev. John Eze, Methodist Bishop of Nsukka/Ehamufu Diocese, said that Igbos are derided in Nigeria because they don't place priority on their language and culture.
He urged the people to promote their language by speaking it, adding that as a religious leader he ensures that Igbo language is also used during church service.
Mrs. Juliana Mamah, a lecturer in the Department of Linguistics Igbo and other Nigeria languages said there is ongoing effort to give Igbos her rightful place in Nigeria because Igbo language has been dejected in Nigeria. She went on to say that other languages in Nigeria, especially the two major ethnic groups are given more opportunities than Igbo language.
Mrs Mamah noted that the program was organised to counter the notion held by people that Igbo language has gone into extinction.
"The program brought all the Igbo people together even those in diaspora, to help promote Igbo language and culture. You see that our children can no longer speak Igbo and in order to help we should keep speaking Igbo language to them so that Igbo language will not die. My prayer is that this program will continue to come at least once every two years," the university don stated.
Also speaking at the event, a senior lecturer in the Linguistics, Igbo and other Nigerian Languages Department, Dr. Ndubuisi Ahamefula, lamented that there has been serial negligence and lack of interest in Igbo language and culture which has made the language to lose its value.
"The centre for Igbo studies, UNN and the cooperation from our brothers in diaspora who love Igbo culture, like Council of Igbo State in American, Igbo World Assembly has helped to host this program in order to promote Igbo language and culture," Dr Ahamefula stated.
He noted that the focus of the programme is to raise awareness about the need to give Igbo language the position it deserves in context of event in Nigeria and diaspora.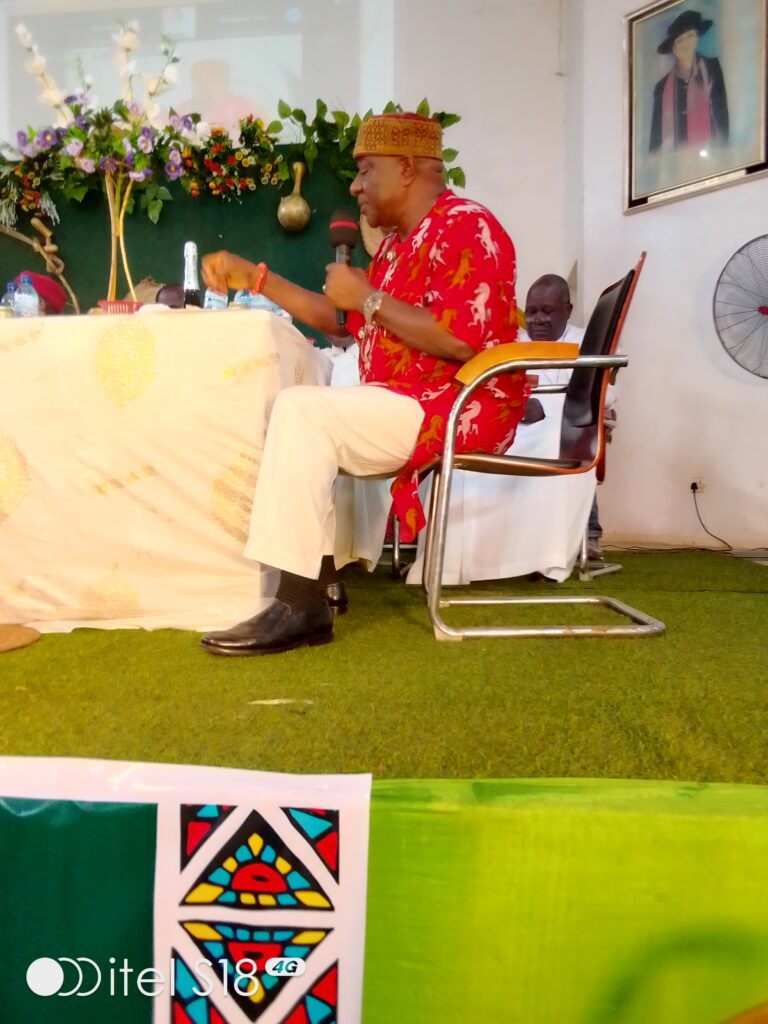 "We want to give Igbo Language the position it deserves in the context of event in Nigeria and diaspora."
He disclosed that the UNN Vice Chancellor has given them a parcel of land inside the campus for Igbo cultural revolution project.
"The Vice Chancellor, UNN has given us a parcel of land inside the school so that we can create an Igbo cultural image, where you have a replica of Igbo life like Igbo kitchen, family setup, etc. Some of those in diaspora want their children to come home and experience what it means to be an Igbo man," Dr. Ahamefula further stated.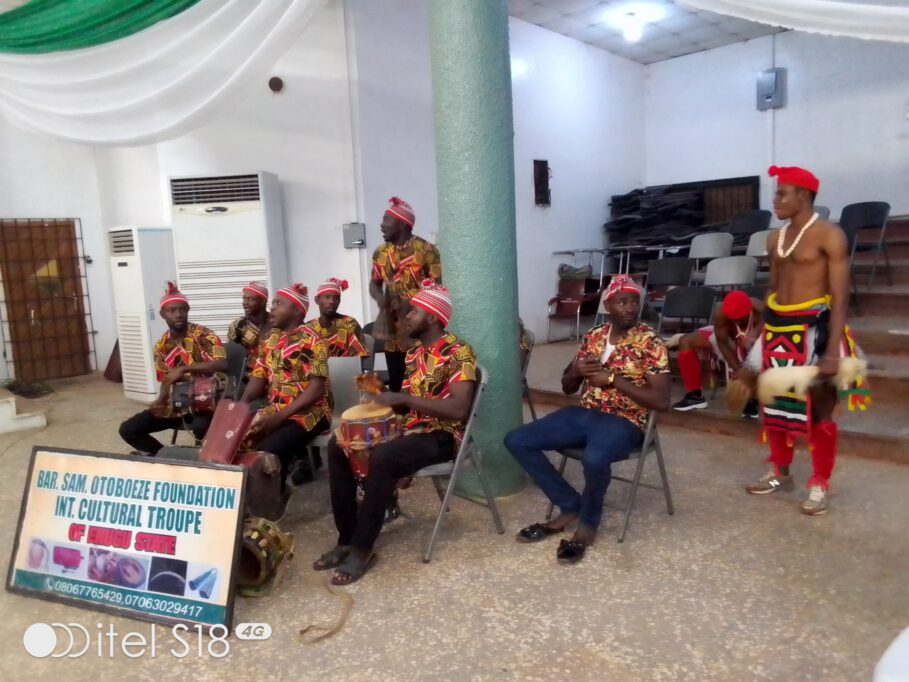 Other highlights of the conference were cultural music and dance display by Barr. Sam Otoboeze Foundation in cultural troupe of Enugu State and awards to some invited guests.
The Centre for Igbo Studies, which was established in 2014, is a centre where issues about Igbo people, including but not limited to their language, literature, culture, politics, architecture, traditional medicine, theatre, traditional music, history, archeology, and arts provide veritable topics for meaningful and insightful multidisciplinary research engagements.