By Geraldine Anyanwu
The advent of Artificial Intelligence (AI) technology is rapidly transforming the way most professions and industries operate and the field of photography is not left behind.
AI technology has transformed the photography industry by automating and enhancing various aspects of photography. It is revolutionizing how images are captured, edited, and shared. AI is also making it possible to create and share personalized photo filters and effects.
For example, AI-powered cameras can automatically identify and capture the best moments, and AI-powered photo editing tools can make automatic adjustments to improve the quality of photos. Although some professionals in the field don't envisage it as a threat. Many, however, question its credibility and reliability.
According to Mr. Michael Chinoso, a professional photographer, who has been in the field of photography for four years, "AI-generated photo is just another Snapchat filter for people to play with… I don't know if you noticed? The pictures are nothing near real. People use them the same way they use Snapchat. On the other hand, It's a tool that can help push the limits of creativity. I don't think there's any dangers in it ..and I don't think there's any tangible opportunity to using AI-generated images."
Mr Michael explained that AI now has different types. There is one where people just make themselves look good and there's another in the Photoshop software (Creative Fill) which professional photographers use to further their editing. "AI is of great help to whatever field it's introduced into and photography is not excluded," he noted.
He said images generated or enhanced with AI cannot be considered original because someone who's bald in reality can have hairs on the AI-generated images. "Generally it looks fake."
"I think photography is more than just taking good pictures. It's more like a visual communication channel between the photographer and his audience and the trending AI can't get you that creativity. If we look at it from a different perspective, it's another tool for both photographers and other users to enjoy irrespective of what you use it for. But I personally believe it can't take the place of photographers. Our job is still intact because 'the invention of guns did not take away the relevance of knives'. Anything can be a tool to enhance creativity and AI is no exemption. Take the "creative fill" tool on Photoshop for example, it helps generate images on the software that originally you had to go download it on the net. So makes creativity seamless."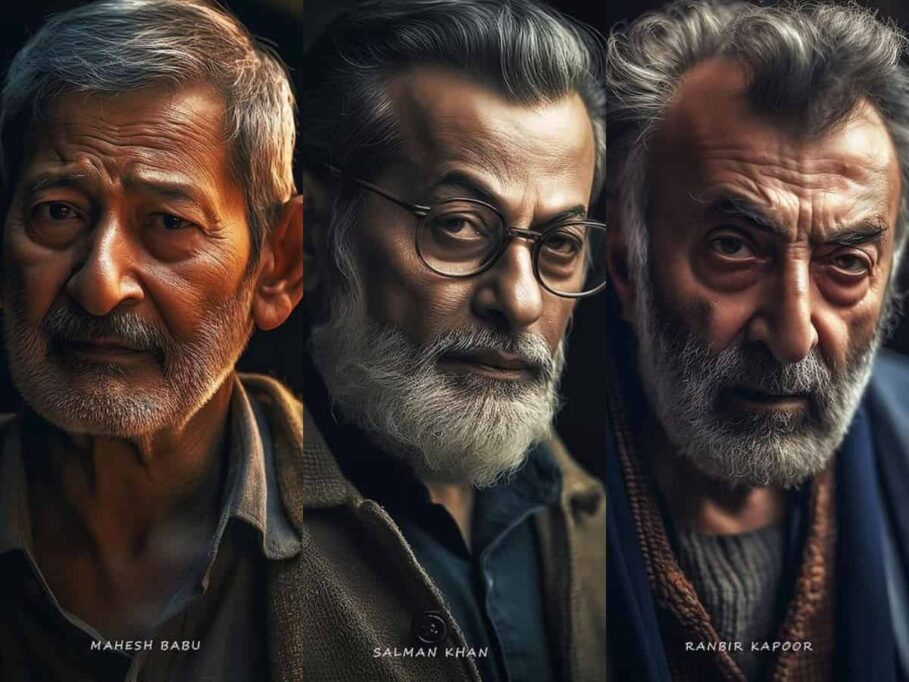 In a chat with Prime Business Africa correspondent, Emmanuel, a photojournalist, said that AI doesn't produce real images, adding that a professional photographer won't fully subscribe to it.
"We need to face reality simple. The danger of AI in Photography is that it is deceptive, there is not much opportunity because a professional photographer will not subscribe to AI. It's not original, it is not real. The edited photos by AI in photography are fake but to young people they feel younger and more beautiful, they feel trending and in today's world they feel that they are like celebrities. I can't see any opportunity in it as a professional photographer because I can't give what my customers don't want in the name of following trends.
READ ALSO: How Deepfake Audio-visuals Were Used To Shape Political Narratives In Nigeria's 2023 Polls
Speaking to Prime Business Africa correspondent in an interview, David Njoku, a computer engineer and a professional in graphics and photo editing, while admitting that AI's use in photography, has some positive attributes, warned that it also has downsides.
He said that with the advent of AI generally, it would get to a point when things would be automated needing no human operator, leading to people losing their jobs.
"My thought on the use of AI in photography is the fact that it makes the picture look better and it makes it easier in fine-tuning of images," Mr Njoku stated.
Speaking on the downsides of AI's use in photography, he pointed out that with the use of AI, there may be nothing that cannot be generated and "in the field of Photography, those pictures will definitely lack naturality and difficult to detect what is real and what is not. Like in the movies where the use of CGI which is a form of AI is applied, you will see an animal for example in the movies but in real life, the animal is not there," he explained.
Mr. Njoku asserted that enhancing images is a normal thing in photography, but the use of AI doesn't just enhance it, but removes the natural sense of such pictures. "And this makes it very difficult to know the originality of such pictures."
He believes the use of AI in photography will only affect the part of editing pictures. "One can't really take photography out even though there are some websites now that with the use of words, you can generate photos. AI will only affect the extra money gotten by photographers in the part of editing pictures. AI generated pictures are not clean and they appear too animated. It can be easily spotted because it lacks the natural sense because it is over enhanced, for now. It now depends on how the algorithms are developed."
He thinks AI is reducing the need to take physical pictures since one can imagine something and ask the AI to bring it to life.
On the contrary, he noted that the opportunities in AI will definitely open ways for fields like data analysis, data science, and data engineering because they are gathering data. "At some point where the AI has gathered data and there is nothing new, it might not really need the operators again. These operators now have to be creative in bringing up new data that the AI can depend on."
Mr. John Paul, a computer scientist and website developer, while sharing his thoughts in an interview with Prime Business Africa correspondent affirmed that the advent of AI technology is having a profound impact on the photography industry, enabling new and innovative possibilities that were not possible before. "AI is not only making photography more efficient and automated but also opening up new creative possibilities for photographers and photo enthusiasts."
He, however, stated that "the danger in the use of AI in the field of photography is the fact that it can replace the need to meet real photographers thereby reducing their income and it can make people doubt photo evidence as the images generated by AI get more real.
"The opportunities are everywhere that anyone can get good pictures now. Tech savvy people can make a living out of it. There are opportunities like cartoons, CGI images and so on, but it makes it harder to distinguish between fake and real pictures. It means that human users need to find a way to distinguish between real pictures and AI generated ones."
"Today's world have to accept that AI generated images are a thing and should know how and when to use it wisely", Mr Paul advised.
Also speaking on the subject in an interview with Prime Business Africa, Mr. Nnamdi Paul, a computer scientist, website developer and graphic designer, believes that "AI in photography is a good invention and it can improve the various ways in which pictures can be easily processed."
He also pointed out that although it has some advantages, the use of AI poses a danger as well. According to him, it contributes significantly to making many fake online pictures and can mislead people into displaying fake lifestyles, which are rife in online space today. "The images generated by AI cannot be considered as the original copy even though they are good images," he submitted.
On the opportunities of AI, he said: "Al can improve our world today by generating images beyond normal human understanding."
He advised photographers "to work together in order to combat the danger of AI," in their profession.
 Rising Fake Photos Online
There are a lot of fake images generated with AI that have pervaded the online space today.
In March 2023, a claim that the former United States President, Donald Trump, had been arrested surfaced online. The images show Trump resisting an arrest and another one shows him being chased by the police. As the images and the claim went viral fact checkers later found out that the images were generated using Artificial Intelligence.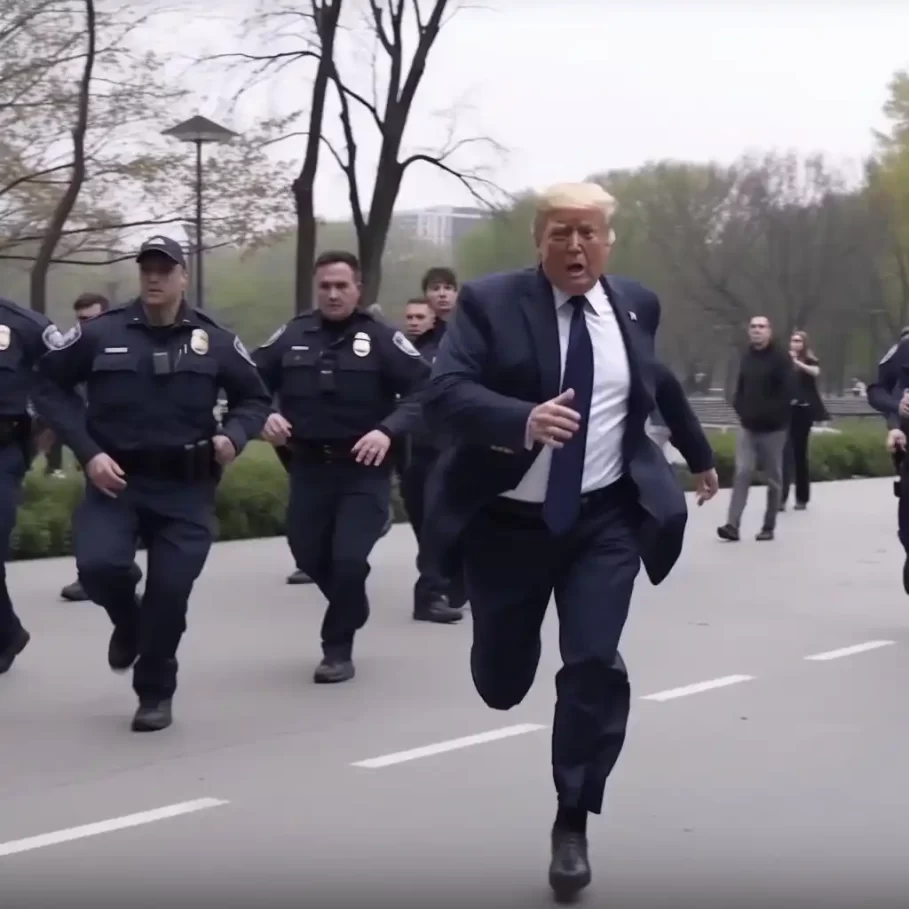 Also in Nigeria, a photo of Labour Party, presidential candidate in the February 25 2023 presidential election, Mr Peter Obi, purportedly sitting with the Director General of the Nigerians in Diaspora Commission (NIDCOM), Hon. Abike Dabiri-Erewa before a UK immigration Officer went viral weeks after the election. The picture appeared online when the news that Obi was held by London Immigration Officials for issues with his passport was trending. However, it was discovered that the picture was manipulated. The NiDCOM boss denied being in UK within the period. Also, Obi disclaimed the photo.
Ways Of Identifying Fake AI-generated Photos Online
There are ways to detect AI-generated images.
One of the ways to identify AI-generated images is through critical examination. Though different AI software displays different features, a close examination could lead to detecting possible errors or manipulation.
Reverse Image Search
There is also Reverse image search used in detecting AI-generated images. This involves using search engines, such as Google or TinEye, to search for the image online. If the image is a deep fake or otherwise manipulated, it may not appear anywhere else online, or it may appear in multiple places with different contexts. It may also lead you to the actual context behind the image.
There are detection tools that can also be used in detecting AI-generated images.