By Geraldine Anyawau
Despite the growing popularity of e-commerce globally, many business owners in South-East Nigeria are yet to fully adopt this contemporary way of doing business even in the face of the two-year-old weekly sit-at-home that has gravely affected economic activities in the region.
E-commerce which has become the contemporary mode of business operation across the globe is usually conducted through computers, tablets, smartphones and other smart devices. It involves the use of the Internet to sell products and services to customers of different demographics in various locations of the world.
According to a report by Marketing Edge, an online website that focuses on giving insights on issues in the integrated marketing communication sector, Nigeria was the 38th largest market for e-commerce with revenue of $7.6 billion US dollars in 2021, placing it ahead of Pakistan and behind Finland. Nigeria is even expected to outperform the global average of 10 per cent, having a yearly growth rate of 12 per cent between 2021 and 2025.
The South-East which comprises Abia, Anambra, Ebonyi, Enugu and Imo States, is known for having high commercial activities and also being home to many micro, small, and medium-scale enterprises, as well as indigenous manufacturing and agro-allied firms. But in the face of the sit-at-home, the region is said to have incurred humongous losses both in material and human resources.
An investigation sponsored by the International Centre for Investigative Reporting (ICIR) published in May this year on the state of the economy of the South-East as a result of sit-at-home revealed that a whopping N5.375 trillion loss was recorded by businesses in the region from 9 August 2021 to 19 December 2022.
This is a sad tale as the trade and commerce sector seems to be the worst hit for a region that largely depends on that for its revenue generation.
The sit-at-home exercise being enforced by a faction of the Indigenous People of Biafra (IPOB) is in protest against the continued detention of the IPOB leader, Mazi Nnamdi Kanu, who was arrested on the 27th of June 2021, purportedly in Kenya and brought back to Nigeria. Aside from economic losses, the exercise has also led to the loss of many lives and the destruction of properties.
An Owerri-based realtor Mr. Ebuka, in a chat with Prime Business Africa correspondent, said that businesses are very slow every Monday in Imo State, especially the capital city.
"Big businesses like shopping malls, plazas, mechanic villages, and the big markets don't operate on Mondays. Movement is slow because people are scared of being attacked. In fact, there was an attack a few weeks ago where some shops were destroyed and many properties lost. So, the fear of what happened made everyone to just respect themselves and observe the routine. The last attack that got everyone scared was at the market where they sell goats, over ₦900 million naira worth of goats was lost. "The Police intervened and apprehended some of the suspects but the others ran."
READ ALSO: How AI, E-Commerce 'll Force Change Of Jobs In 4 Careers By 2030- Mckinsey Study
He said that the use of e-commerce has been very helpful to some businesses in the state, though a good number of them are yet to embrace it.
"The use of e-commerce has been helpful to many businesses over here in Owerri, because many of us use it as a means to cover up for the loss incurred on Mondays, although some persons don't know how to utilize the online market," Mr Ebuka stated.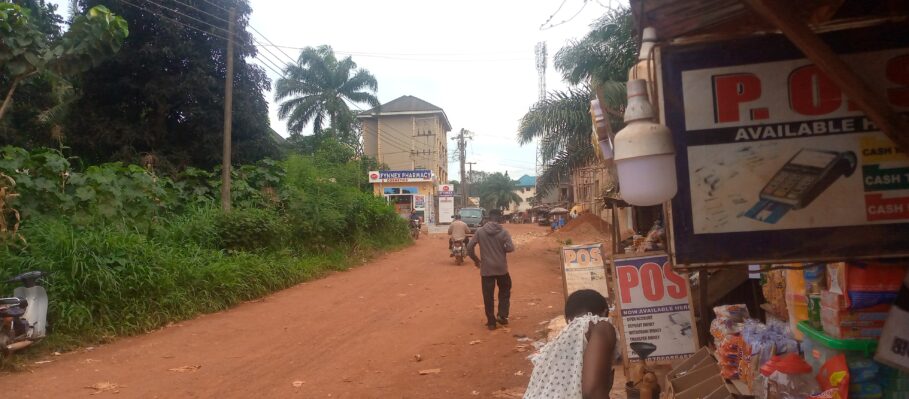 Also, Mr Chinaza Joseph, a businessman in Onitsha, Anambra State who sells motor spare parts affirmed that the use of e-commerce has helped him in a way in his business on Mondays, as he focuses on displaying his business online, especially the social media on sit-at-home days and at times he gets orders from customers whom he supplies to the next day.
He, however, stated that major businesses in Onitsha like big shops and plazas that don't operate on Mondays, are yet to fully utilise e-commerce.
"The use of e-commerce has not been fully utilised in our kind of business as many customers prefer to physically see what they are paying for and some sellers prefer collecting cash, so on Mondays we barely sell. On rare occasions, it's only the customers that are close by that we sometimes sell to," said Mr Joseph.
In some areas in the South-East where enforcement of the sit-at-home order by the non-state actors is not so strong people go about their normal businesses.
Mr Uwa Paschal Chimezie, who is a businessman as well as the owner of Domini Interiors located in Nsukka, Enugu State said that the sit-at-home doesn't really affect their business operations as he opens every day of the week including Mondays. He said he doesn't really make use of the e-commerce space to do business.
Another businessman, Mr Ebube Christian, who owns a Supermarket in Enugu, stated that the sit-at-home order affects the way businesses move in the state but the use of e-commerce has been helpful in cushioning the effect of the Monday financial loss in his business.
He stated that his business mostly uses the online space for various transactions (both buying and selling) to do business. The use of e-commerce according to him also has some disadvantages which may hinder so many business people in the South-East from using it because of the fear of being scammed or cheated, as he has experienced such incidents in his business.
In a chat with Prime Business Africa, Mr. Nnamdi Okechukwu a dealer in textile materials at Ariria market in Aba, Abia State, said he doesn't trust the use of e-commerce in his business as he barely only accepts transfers. Mr Okechukwu added that there are many fraudsters who scam people via the internet.
"In most cases, what you order online is not what you get and if they order from you some say they will pay once they get the product, which in most cases, they don't keep to their side of the bargain, and you can't trace them in most cases."
According to him the risk in e-commerce is high, and that is why he doesn't trust it and will never use it.