By Geraldine Anyanwu
It has over time been said that today's youths are leaders of tomorrow and following from that, a tertiary institution is deemed to be a breeding ground for future leaders; a place where a nation's workforce is often nurtured to foster solutions to the challenges of the world.
On that note, it is also assumed that student unionism in every citadel of learning is ideally supposed to add a boost in grooming tomorrow's political leaders. In the words of Barack Obama, "The future belongs to young people with an education and the imagination to create." But how certain is this future if the leaders of tomorrow are beginning to prove to be no different from the leaders of today?
In Nigeria where decades of uninterrupted corruption has, like cancer, eaten into the social fabric, the question is whether that assumption holds sway.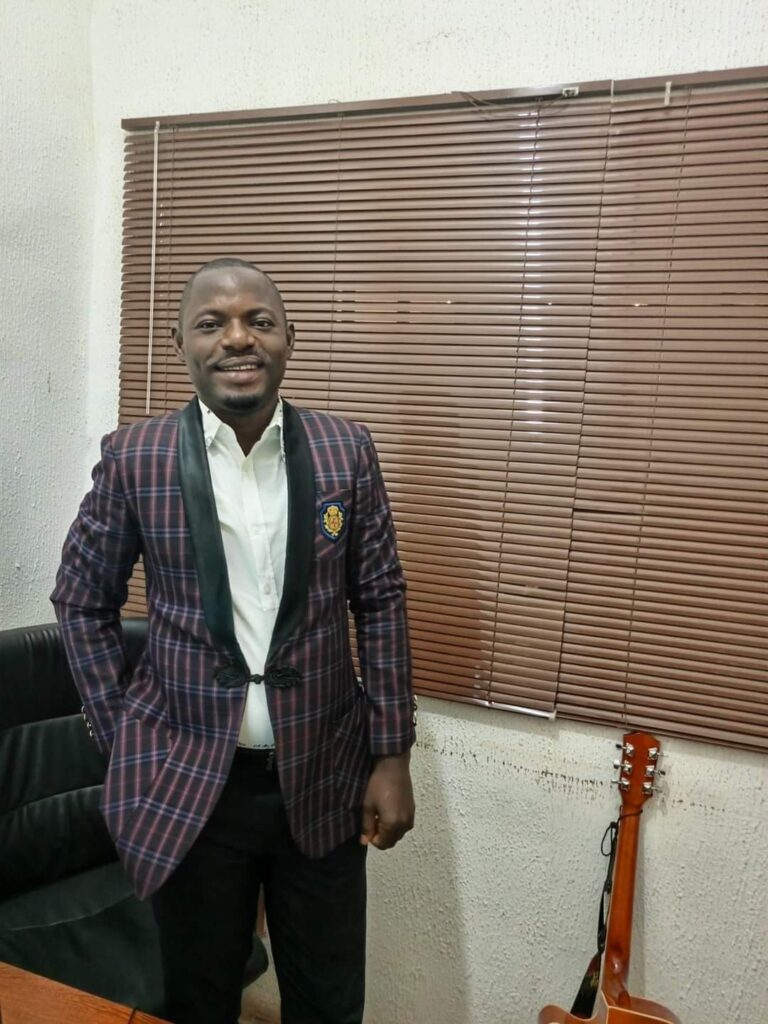 In an interview with Prime Business Africa correspondent, Israel Oluwole, a lecturer in the Department of Public Administration and Local Government (PALG), University of Nigeria, Nsukka (UNN), said student union government ideally should be a breeding ground for good future politicians but the present realities in Nigeria show that it is not so.
Oluwole, who was once the staff adviser of Public Administration and Local Government Student Association (PALGSA) UNN, and a one-time President of the Student's Union Government at the College of Education, Ikare in Ekiti State said: "Politics is about giving back to people what they have given to you because when you are elected for a position, people are expecting to receive from you the dividend of democracy."
"Student politics is a landmark of secular politics because the experience one can get from being involved in student politics will help to go a long way in the wider society. For instance, the experiences I got from being the student union president in my college days widened my knowledge about politics generally. To the extent I contested for the House of Representatives in my constituency, but for finance, I wasn't given the ticket. I am sure that if I am elected as a Senator or House of Representatives member, I would perform excellently."
Disagreeing with the assertion that student unionism is a breeding ground for good politicians in the future, the university don said: "It ought to have been a breeding ground for preparing good politicians but it is currently not. In secular politics, corruption has become the order of the day and it can only take the grace of God for it to be eradicated from the system and this same problem is also found in the student's politics.
"If you ask anybody now in school aspiring for a political position what he or she is going to do, you will hear the person saying he or she just wants to make money. So the mind of doing something for the people is not in the mind of the 'so-called student politicians'. If such a person is given the position, he will not do anything at all but just embezzle the funds of the public. Take for example the National Union of Nigerian Students (NANS), which is the conglomeration of the various students' union bodies across the country supporting politicians that give them money. This Student union of a thing these days is just a means to embezzle money."
He further explained that during his time as a student, he emerged as a winner out of the 16 candidates that contested and he executed a lot of projects. "During my time as the student union President in my school, I did a lot. I was the only President that attracted two vehicles. My predecessor, in the person of Comrade Gold, handed over a faulty Student Union Bus to me. "When I came on board, I changed the game and handed over four vehicles to my successor. This led to me being offered employment by the then commissioner of police Olayinka as an inspector in the Police force, but for my mother's complaints, I couldn't take the offer."
He urged student union leaders to use their positions "to influence lives positively."
He added that his period of being the staff adviser to PALGSA was tough, disclosing that there was a student union president of the department, who wanted to bribe him into signing a padded budget which he refused. "You can just imagine someone that is in the final year doing that. Imagine that same person becoming governor of a state; he will sell the whole state. Although some were good I can't rule that out," Oluwole stated.
Rt. Hon. Valerian Ositadinma current speaker of the SUG House of Representatives, UNN, however, believes that experiences and knowledge gained from the campus as a student politician can help one do well in any political leadership position.
Mr Ositadinma, a 500-level student of Veterinary Medicine, UNN, who has been involved in politics right from when he was admitted into the university, said the position enables them to meet and interact with top political officials to understand the rudiments of lawmaking. The University, he said, "is the Microcosm of the larger world" and hence they try to apply what they have learned and also learn more.
He pointed out that the problem in Africa is leadership and it cuts across everywhere including schools.
"The best thing for us is to engage in leadership with a pure mind and a heart of sacrifice. This is because leadership demands a whole lot of sacrifice. There are a lot of things that they battle over there in national politics that are also found at this level as student politicians. That is why I always say among a hundred politicians there are only five who are ready for leadership."
He said there were times he took it upon himself to sanitize the union but he realized he couldn't do much, as he discovered that if he continued to suspend and impeach, he might finish the administration alone. So at a point, he decided to keep calling and advising them, irrespective of the offence. This scenario, he said, equally plays out in national political space.
"When they increased the School fees of UNN, many people started calling us names that we were not ready to defend their interests and that we had collected money. No matter how we tried to explain the effort we had put into bringing the university administration to dialogue; they still didn't see it that way."
When asked what student politicians do better than those in national politics, he said the only difference is that they are closer to students and can easily be reached. "They are still students and are just intermediaries between the management and their fellow students, and they are under the management.
"So no one can tell what a man can do when you have not given him power and authority to administer at will. Student politicians don't have that power completely over here. So as a student politician, there are some things you would like to do and you remember that this thing can hold your graduation and you withdraw from it. But those at the National Assembly are not afraid of anything."
He advised those in national politics to be close to the people they are leading, adding that many of the bills they pass are irrelevant to the masses but just for their selfish interest, and this is because they are not closer to the people they are leading.
"We have a problem of leadership in Africa generally and if we continue the way we are going, the future is not safe. What we need to do is to keep enlightening the younger ones on a better form of leadership. When you think about leadership, not politics, you think about what you are to offer to the people not for your selfish reason alone" he said.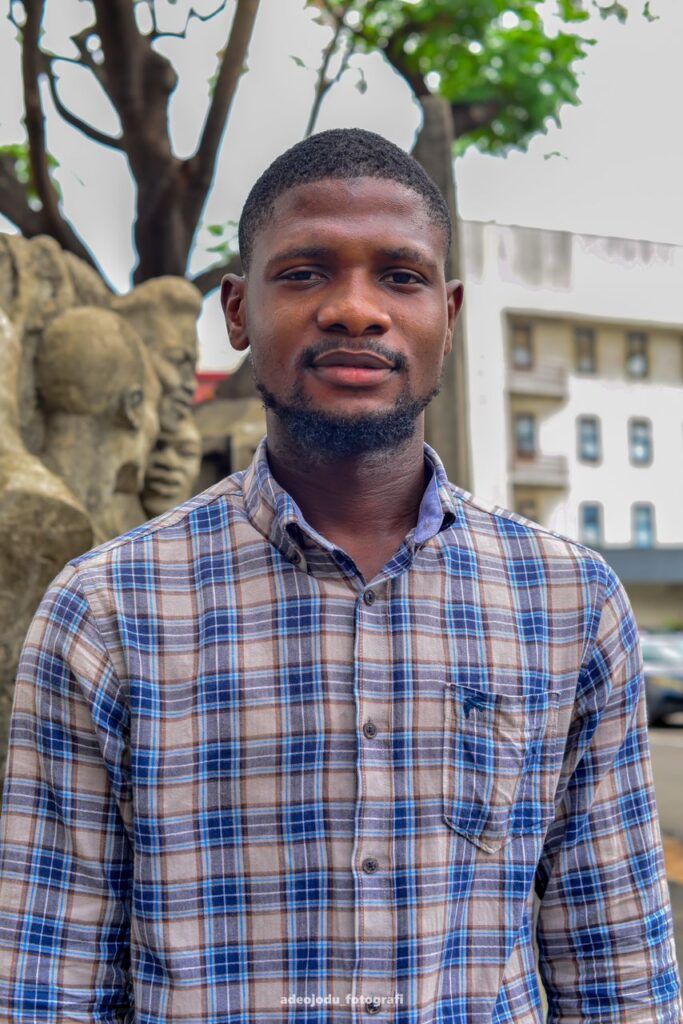 He, however, argued that student politics is a breeding ground but most times people who enter into student politics are just opportunists. "I still believe some persons are destined to be leaders but you just have to nurture it, if not it will die."
Prime Business Africa correspondent also spoke to Mr. Musa Ademola Toheeb the former President of, the Association of Mass Communication Students, Yaba-tech, Lagos, who pointed out that politics is the act of governance that every individual needs to be part of because all decisions or policies made affect every individual in the country.
As a student leader, he believes that the experience gained from student unionism will be leveraged to make an impact when he goes into major politics.
According to him, national politics is never the same as student unionism is just an avenue for student leaders to make an impact in their institution and also serve as intermediaries between the institutions' management and the students. "But societal politics is wide and the community or voters demand more and want a difference in the community. Student leaders are close to the students and can easily be communicated with and can also see the student's plight themselves."
Mr Toheeb further argued that student unionism is a preparatory ground for better leaders and has always given young leaders an opportunity to serve. "A student leader that wants to get involved in national politics must first start by participating in politics and find a political party that suits his/ her ideology to join."
He advised that student politicians should have a mentor who can guide them or recommend them for opportunities.
Prime Business Africa correspondent also spoke to Mr Charles Dominic Eke, who is currently the departmental President of the Department of Public Administration and Local Government, University of Nigeria, Nsukka.
READ ALSO: Varsity Fee Hike: More Students To Drop Out, Others Take Up Part-time Jobs For Survival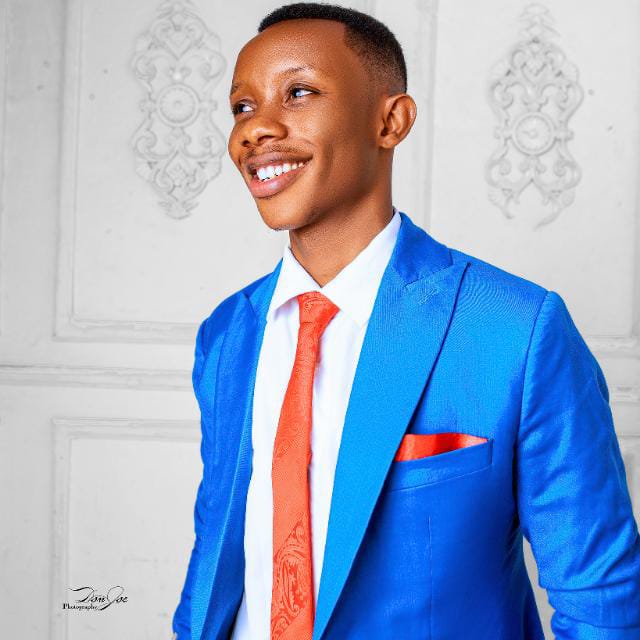 Mr. Eke who has been involved in student politics for roughly four years now, said student politics helps to broaden the mind of the student for future leadership engagement. "Although politics is power seizure, consolidation, and the use of that power, in the school environment, politics is something that the students should get involved in. It equips and prepares them for the future. Most times people who engage in student politics end up going out and becoming part of Nigerian politics judging from the experience they got in school."
He believes that his experience in politics would take him far if he ventures into national politics, adding that student politics have helped him reach where ordinarily he wouldn't. "Politics is meant to be played on a fair ground not by doing things that are not good just so that you can gain power, and for me I see politics as popular opinion, or the will of the people being expressed, he said.
Mr. Eke also acknowledged that the major bane of Nigerian politics is corruption and it is also found in student politics. "Corruption is the bedrock of everything we see in Nigeria. People no longer follow due process in Nigeria, they just want to manipulate the process and get whatever they want from the system. This also happens in student union politics where students go the extra mile to get things done no matter what it takes. Some even go diabolic; some even make use of thugs to cause riots and everything just to disrupt the due process to get whatever they want to get politically."
On what he thinks could be the solution to the problem, Mr Eke stated that "to bring the change I don't think student politicians can. For me, I would say it depends on the individual. One problem we have in Nigeria is the Nigerian system. Most times even if a good person enters there, he might not do much because the powers that be will always want to suppress that person. It will only take grace for the individual to do well."
In an interaction with Prime Business Africa, Mr. Steve Obi Okoroji, current Director of Socials, SUG, Imo State University, said the question of whether a change in student unionism could be a fertile ground for breeding good future political leaders is a nuanced one.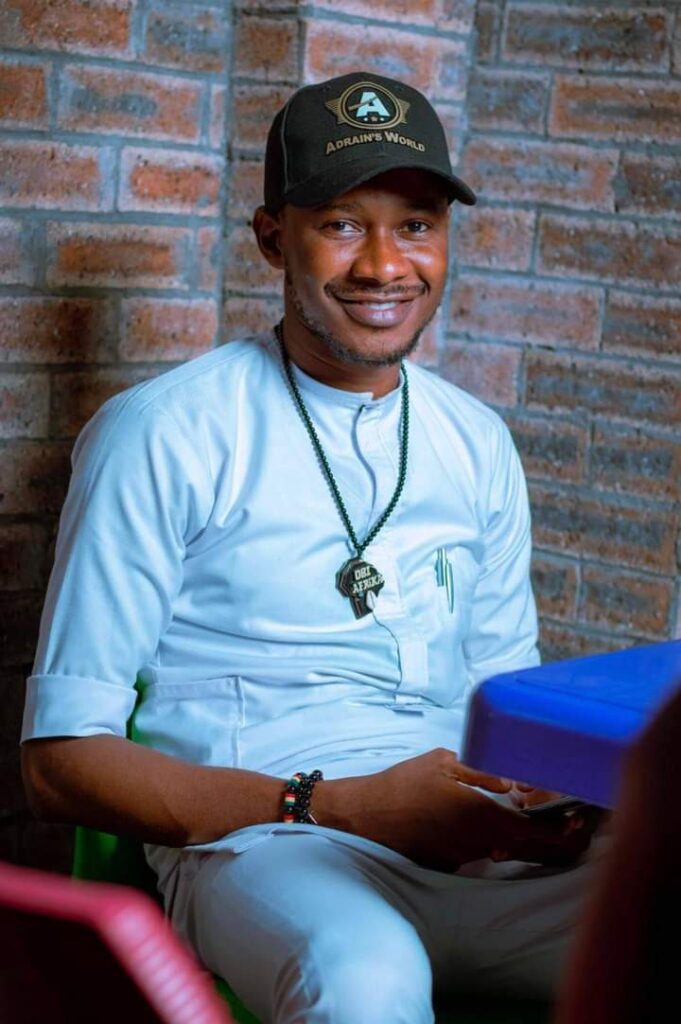 He explained that some students are in to serve the people while others only have selfish interests. Those who serve well as student union leaders, he said, would also do well when given an opportunity in national politics, while those who did the wrong thing would manifest such real politics.
"The question of whether the changes in student unionism will bring a better set of politicians to the secular politics, I will say 'yes and no'. Some people are into student unionism and are there to serve the people and if these people are transferred into secular politics, they may bring changes. However, in the presence of good, there is always bad.
"If I am given the same resources with the same set of my house of assembly members and conduct an election, I will win with a landslide. This is because I have gathered experiences. Also, student unionism is the origin of negative and positive politics. This is because many politicians have had their share in student politics in a way," he said.
He affirmed that his experience in student politics will take him far to becoming the Governor of Imo state. Before that, he would like to start as a member of the House of Representatives based on the finance; it would either be the National or state House of Assembly.
"Everything in student union politics applies to national politics. The problem of corruption, embezzlement, and the rest that is found in national politics is also found in student politics," he added.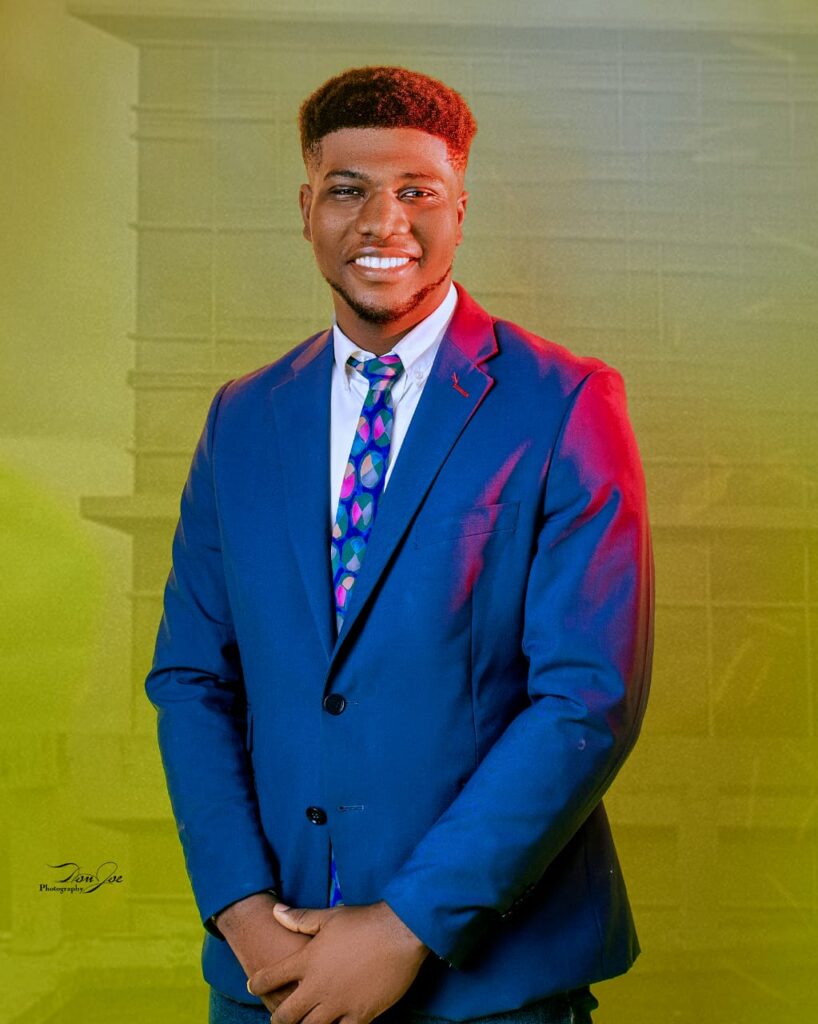 In another interview with Prime Business Africa, a student politician, Mr Innocent Ogbonna, a 300-level student of the Department of Public Administration and Local Government, UNN, said politics should be a way by which the will of the people is being expressed through the people elected in such a position. He also believes that student politics is also a reflection of what happens in the national political arena.
"The same thing is found also in student politics as you see these set of persons before they emerge into office acting nice and doing all sorts of things. Immediately they get into office, they just go into oblivion. I think student politics is just the microcosm of what we have outside there.  For example, in the last three years, politics in UNN has been a shadow of itself. You see the emotions of students being charged up to do what is right and then now disappointing them which leads to the sense of political apathy beginning to grow bigger in the minds of these people. And it's not healthy for the structure of the student's community," he stated.
He said he has not seen any better thing done in school politics when compared to the outside.
He said that with what he has seen in student politics there is no hope that they would do better outside "I believe they will do worse if given the chance in the secular space."
While ruing the kind of politics played on campus, Mr Ogbonna said "it is a breeding ground for opportunities to embezzle and for everything evil that is happening now in national politics. Now look at Omoyele Sowore. We all thought he was going to be better. Recently he just plays the politics of bitterness and hatred. There's no ideological connection from him at all with the young people of today."
On the way forward, Mr Ogbonna believes that staying away from politics is not the solution but joining to push for things to be done the right way. "Yes, joining them, learning and understanding the structure the changing it by introducing your structure. That is how you change the system. It is a gradual process" he noted.
Hon. Com Ukuwuani Daniel Uzochukwu, the SUG President Elect Enugu State College of Education Technical, also concurred that what happens in national politics is found in student politics.
According to him, to get things right, the minds of the Nigerian students and the system need to be restructured. He added that when such is done, those with the right mindset to serve the public would emerge.