By Akuma Elijah
Many traders in the popular Ogige Market Nsukka, Enugu State were on Thursday, September 7, left lamenting over the activities of Task force officials, who seized and vandalised goods while trying to enforce an order prohibiting roadside trading.

Towards the closure of market on this day, Prime Business Africa correspondent witnessed the exercise by the Nsukka Taskforce officials in the market.

Their entrance into the market was like soldiers rushing into the war front to destroy. They drove with reckless abandon, destroying anything on their way. A man who sells soft drinks with a wheelbarrow by the roadside in the market had all his wares scattered on the ground. A woman selling ugu (pumpkin leaves), who was already closing for the day was not left out, as the sack containing her ugu vegetable was thrown into task force's van. The van contained lots of wares seized from traders, who would have to visit their office for bail out with nothing less than ₦5,000, depending on the size or quantity of their goods.

A trader who pleaded anonymity, described as gruesome, the acts of these taskforce agents. She explained that they usually come to the market in the morning around 9 or 10 am and towards evening around 6 pm so as to ensure that traders comply with the rules of not clustering or blocking the roads with their wares.

She however, stated that the manner in which they enforce it is quite inhumane and callous. "They go as far as destroying people's wares without pity," she stated.
Another trader, had her wares scattered on the floor by the task force agents who also destroyed with an axe, her table for displaying goods. One could see the armed taskforce agents ensuring that this woman's table was completely destroyed beyond use.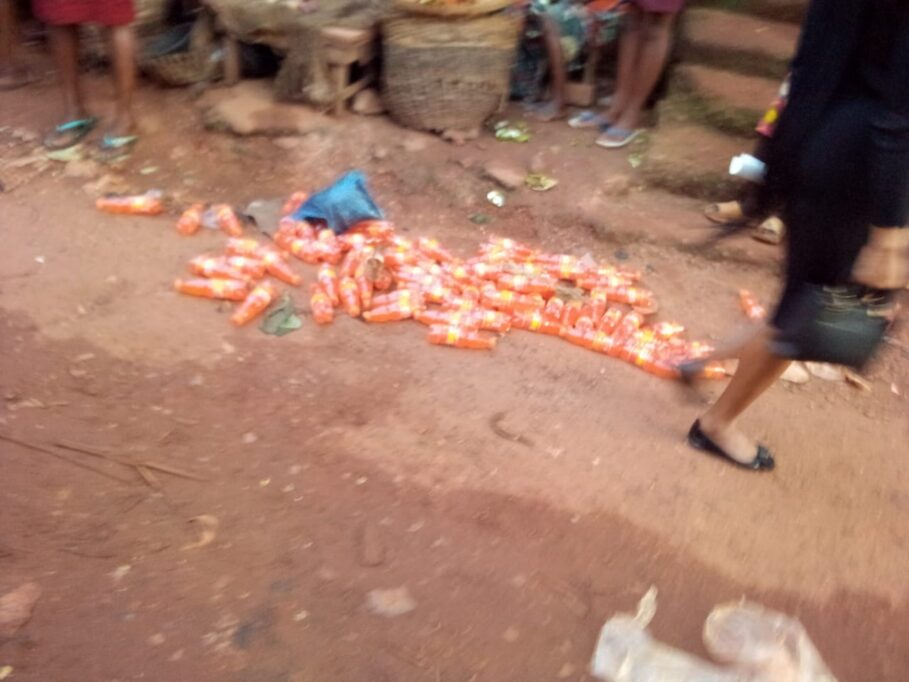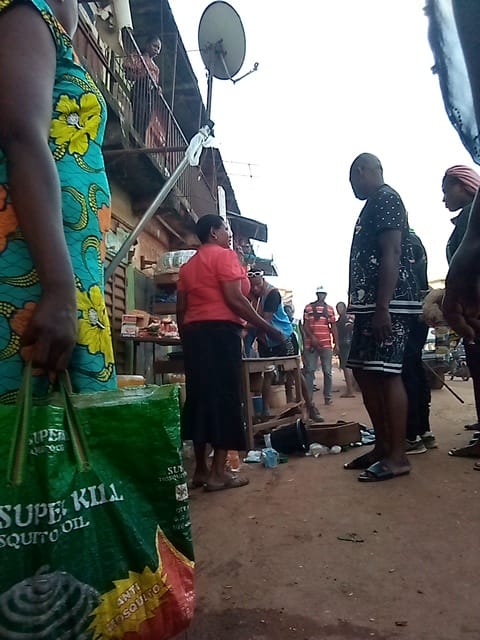 They angrily insulted the traders in Igbo language saying "may your heads burst, useless people. God punish all of you. If you like bring out your goods tomorrow, let me see where you'll keep it."
READ ALSO: Business Owners Struggle With e-Commerce Despite Weekly Sit-at-home In S'East Nigeria
They drove off to other locations in the market to continue the same exercise.

The woman lamented over her wares that have been destroyed saying the business is her only source of income for feeding her family. "Even if they don't want us to sell by the way side, at least another provision should have been made for us to display our goods," she said while crying.

Another trader, who identified himself as Mr. Ugbodiegwu, revealed that the taskforce agents were sent by the chairman of Nsukka Local Government. He angrily condemned the act and prayed that karma meet up with them.
He recounted how they had in the past, forcefully seized goods in the name of implementing the policy of keeping the street free, and in the process destroy people's goods. He said: "these wares they seize are taken to their office at Ntezi road, and people go there to bail them at different alarming prices which are never accounted for."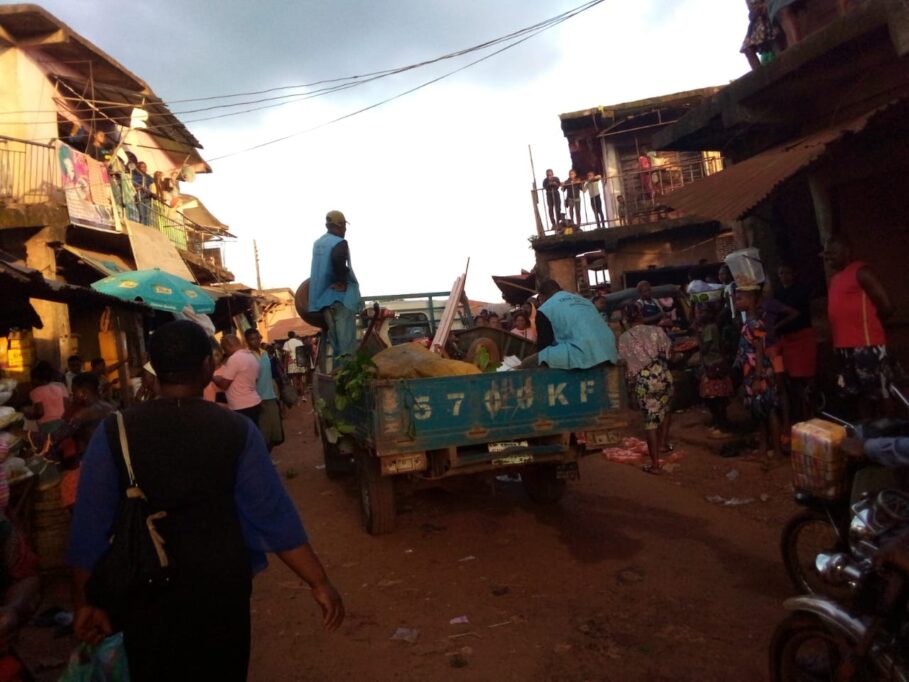 Another woman who pleaded anonymity claimed that she had just paid ₦1000 before she could get back her umbrella and iron stand they seized.

Traders in Ogige Market frowned at this act perpetrated by the taskforce. Another woman claimed that these particular task force agents are agboros, and are not the main ones assigned to ensure no trading on the roadside.

According to her, there are two groups that carry out the enforcement, but men of this particular one are mostly aggressive and offensive.
Support Investigative Journalism and Mentorship
Courageous Journalism of Truth,Transparency and Development is in the DNA of Prime Business Africa; By donating as little as N1000 or $1 today, you are helping to keep credible journalism and life-changing information free for all.