A top official of the North Korean ruling family has berated the United States government for sending military equipment to Ukraine to boost their defence against Russian forces.
According to a statement released on Friday by the Korean Central News Agency, Kim Yo Jong, sister of the North Korean leader, Kim Jong Un and vice-department director of the Central Committee of the Workers Party of Korea, the US was "escalating the war situation" by supplying Ukraine with "military hardware for ground offensive," she said.
"The US is the arch criminal which poses serious threat and challenge to the strategic security of Russia and pushes the regional situation to the present grave phase."
Kim Yo Jong's outburst comes days after the US and Germany pledged to supply Ukraine with 31 M1 Abrams tanks and 14 Leopard 2 A6 tanks respectively to support Ukraine in the ongoing Russian conflict in the country.
Praising the Russian military might, Kim Yo Jong said "I do not doubt that any military hardware the US and the West boast of will be burnt into pieces in the face of the indomitable fighting spirit and might of the heroic Russian army and people."
She added that North Korea will always "stand in the same trench" with Russia.
Kim Yo Jong's statement echoes North Korea's stance on the conflict in Ukraine.
North Korea has always blamed the United States and her allies for Russia's invasion of Ukraine, saying that the policies of the United States and her allies, forced Russia to take concrete measures to protect her interests.
North Korea was one of the five countries that voted against the United Nations General Assembly resolution to condemn Russia's invasion of Ukraine that started on 24th February 2022.
North Korea also voted against the resolution to suspend Russia from its seat on the UN Human Rights Council.
Support Investigative Journalism and Mentorship
Courageous Journalism of Truth,Transparency and Development is in the DNA of Prime Business Africa; By donating as little as N1000 or $1 today, you are helping to keep credible journalism and life-changing information free for all.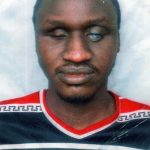 John Adoyi, PBA Journalism Mentee