Chinese Ambassador to Russia, Zhang Hanhui, on Wednesday said that the United State is the main instigator fueling the conflict Russia Ukraine.

Ambassador Zhang accused US of doing that with the intention of bringing down Russia with loads of sanctions.

The Ambassador who spoke to Russia state news agency, TASS in Moscow, said, "As the initiator and main instigator of the Ukrainian crisis, Washington, while imposing unprecedented comprehensive sanctions on Russia, continues to supply arms and military equipment to Ukraine."

Ambassador Zhang also said "Their ultimate goal is to exhaust and crush Russia with a protracted war and the cudgel of sanctions."

China who is also at loggerhead with the United States over the US house speaker, Nancy Pelosi's visit to Taiwan despite warnings, said that the relationship between China and Russia has entered "the best period in history, characterised by the highest level of mutual trust, the highest degree of interaction, and the greatest strategic importance"
READ ALSO: China Suspends Cooperation With US, Sanctions Pelosi Over Taiwan Visit

He said that US involvement in Ukraine and Taiwan is a tactic to "revive a Cold War mentality, contain China and Russia, and provoke major power rivalry and confrontation".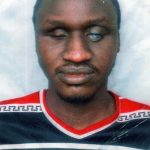 John Adoyi, PBA Journalism Mentee