The University of Nigeria (UNN) community, on Saturday, May 20, 2023, stood still for Dr Victor Nwogbo, one of its Journalism teachers in the Department of Mass Communication, as he took his heartthrob, Uzoma, to the altar.
Uzoma, who is a Doctor of Philosophy (PhD) student in Mass Communication, is also a lecturer in the department.
Loved by students, Dr Nwogbo's wedding to Uzoma drew a mammoth crowd from the University, with virtually all students and lecturers attending the reception and pouring encomiums on the new couple, who had earlier in the day publicly declared their matrimonial commitment at the Nsukka chapter of the Living Faith Church (Winners Chapel).

The wedding reception chaired by Publisher of Prime Business Africa (PBA), Dr Marcel Mbamalu, brought the university community together in jubilant reception at the PAA conference center for the greater part of the day.
Chairman of the wedding, Dr Mbamalu, who said he had been close to the groom and the bride, urged the couple to continue to live in peace and love. He reminded them that, as celebrated teachers of Mass Communication, they would have no reason to fail in their marriage. "You must be intentional in communicating your differences and in resolving to live together in trust and faith," Dr Mbamalu advised the couple.
Head of the Department of Mass Communication, Prof Joseph Wogu, said: "The reason you see that all lecturers and students are  here to celebrate is simply because, for the first time in our history, a lecturer is getting married to another lecturer in Mass Communication Department, UNN – Africa's first School of Journalism founded in 1961."
Other lecturers of the Mass Communication Department present at the wedding include: the immediate past HOD, Dr Edith Ohaja, Professors Greg Ezeah, Luke Anorue, and Michael Ukonu, among others.

Interesting to know, Dr Victor Nwogbo and his wife graduated from the department and later got employed as lecturers.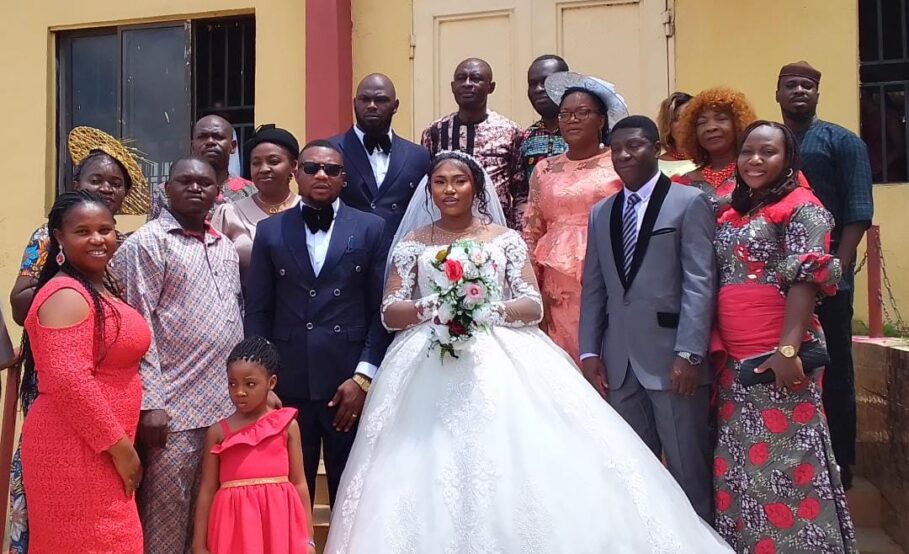 Commenting on the wedding, Dr Ohaja, in a Facebook post on Saturday, expressed her joy as Victor and Uzoma's relationship culminated into marriage. She wished the couple a successful union.
"Today is a special day. My son, Dr Victor Nwogbo is getting married. I composed this quatrain to express my heartfelt wishes to him and his omalicha, our daughter, Uzo Nwabunze.

"You see, Victor and Uzo are both Lecturers in the Department of Mass Communication, UNN, also, they were both graduated from the department. So it's double celebration," Dr Ohaja wrote.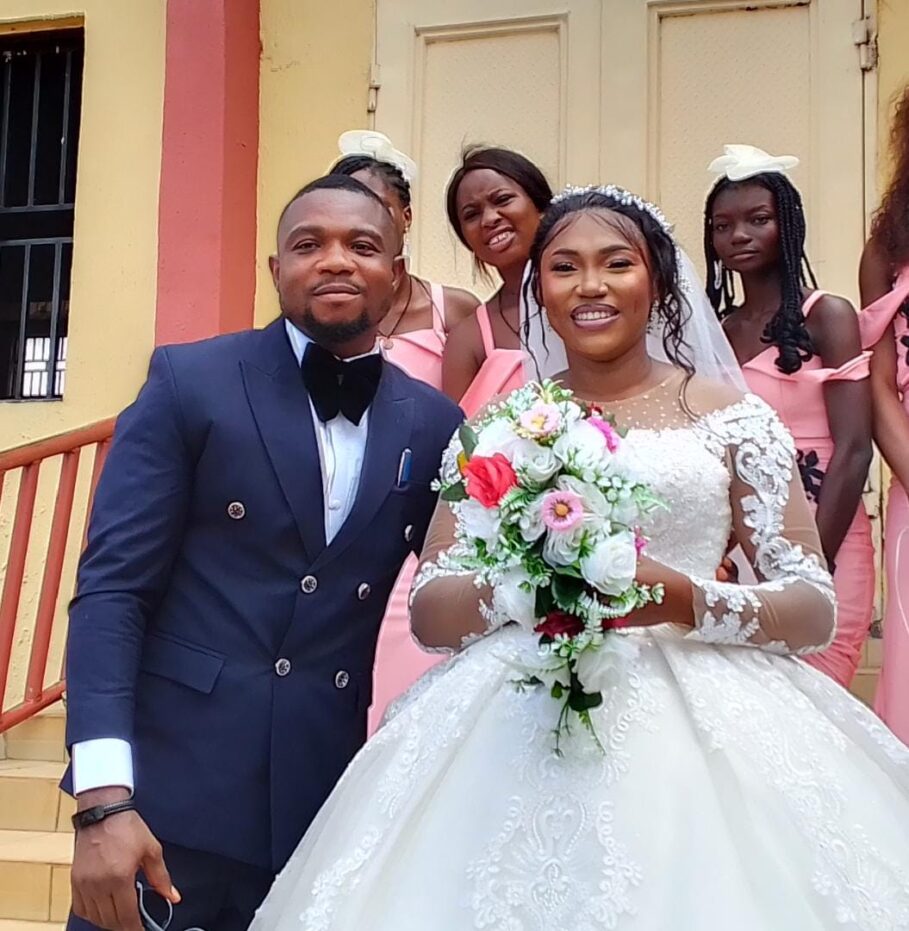 Another Lecturer in the department, Dr Chidiebere Nwachukwu, said he cancelled his other engagements for the wedding because he couldn't afford to miss it for anything because it is historic. He further noted that though, there have been cases of Jacksonites marrying Jacksonites, but this is the first time in the history of the 62-year-old department that a lecturer is getting married to a colleague.

Another lecturer and a close friend of the groom, who served as the 'best man', Dr Victor Bassey Ikot-Osin said: "There is nothing as sweet as seeing devoted friends whose friendship/relationship didn't begin with any form of romantic ties rather on a platonic note ending up as married couples. I mean, it's so so sweet ending up marrying one's long-time friend.

"First, their marriage is surprising because neither of them (as long-time friends) ever thought they will end up being a married couple. Secondly, it is not a regular or common thing to see members of academic staff from the same department ending up as married couples. Hence, it's so phenomenal.

"What interests me most in Victor and Uzoma's union is that I have known both of them for many years, especially the groom whom I refer to as a fine, rare gentle man with conscience and character. Both of them are God-fearing and peace-loving persons and will make a good home. Their career progression as academics will be accelerated that too is an added advantage."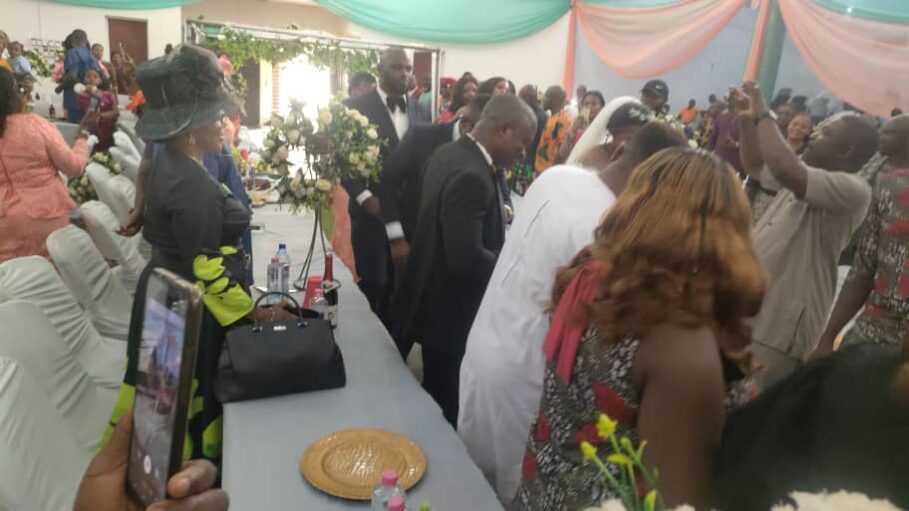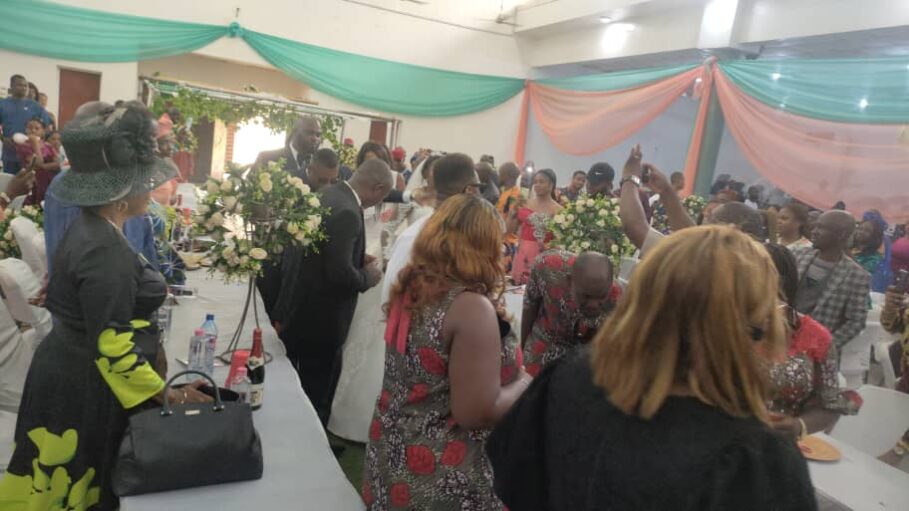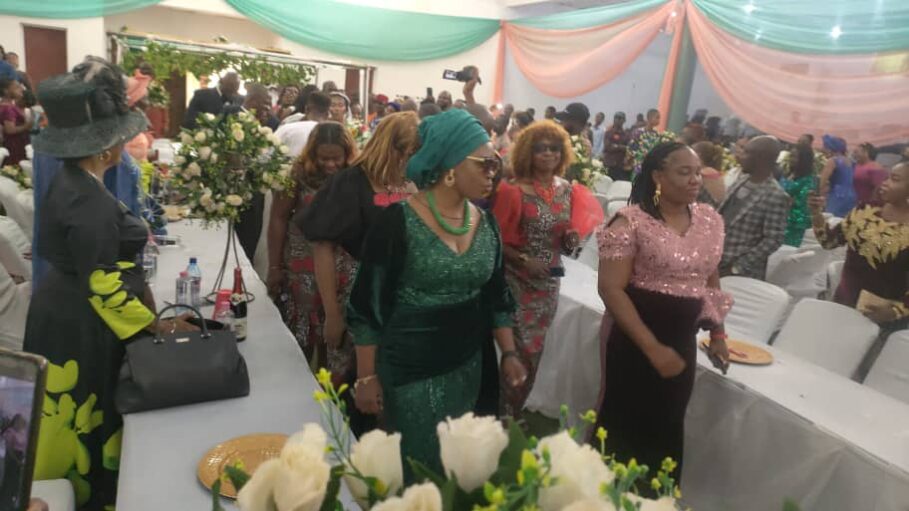 Ndidiamaka Ede, PBA Journalism Mentee