New Zealand on Friday, said it will block TikTok from devices being used on the country's parliamentary network on grounds of cyber security risk.
The ban which was contained in an Email sent to all lawmakers says, by the end of  March, no device will be able to access TikTok from the parliament's network.
"The decision to block the TikTok application has been made based on our own analysis and following discussion with our colleagues across government and internationally," the email reads.
Adding that "the Service has determined that the risks are not acceptable in the current New Zealand parliament environment."
This latest ban has seen New Zealand join a list of countries in America and Europe that have taken similar steps to do away with the video sharing app on government devices as the United States government is mounting pressure on TikTok's Parent company,ByteDance, to sell the video sharing App to break away from the Chinese government control or risk a nationwide ban.
READ ALSO: TikTok: 1 Billion Global Users Amid Western Troubles
A spokesperson confirming the claim to BBC said a change in ownership will not make a difference in data flow or access.
"If protecting national security is the objective, divestment doesn't solve the problem: a change in ownership would not impose any new restrictions on data flows or access," the spokesperson said.
"The best way to address concerns about national security is with the transparent, US-based protection of US user data and systems."
READ: Denmark Joins US, Canada, Others in Banning Tiktok From Official Devices
TikTok has come under fire from different countries in Europe and America over its link with the Chinese government.
The video-sharing App, which has over a billion users, has been called out by countries for sharing user data to the Chinese government, a claim that has been rejected severally by TikTok.
Recall that the US administration of former President Donald Trump had first threatened to ban TikTok in 2020 but never went ahead to make good his threat. But recent tensions between the United States and China is keeping both countries at loggerheads.
Meanwhile, India and Pakistan are among the first countries to ban TikTok, though no country in Africa has made any move to ban the App on government devices nationwide.
India had placed ban on TikTok in 2020, while Pakistan followed suit in 2021 on claims that the App  promotes immorality.
TikTok has said that the ban on the video-sharing app by different countries are based on "fundamental misconceptions."
Support Investigative Journalism and Mentorship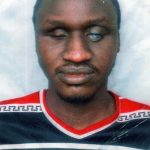 John Adoyi, PBA Journalism Mentee