Popular social media platform, TikTok, has grown rapidly in recent years with over 1 billion active users worldwide despite facing challenges of usage restrictions in some western countries over concerns on privacy, security, and content moderation.
The platform which allows users to create and share short-form videos is owned by a Chinese tech company, ByteDance.
One of the reasons TikTok has made inroads is its focus on short-form video content. The app's algorithmic system allows users to quickly discover new content and creators, making it easier for users to build their following and reach a wider audience. TikTok also places a heavy emphasis on user engagement, encouraging users to create and share content that is entertaining, educational, or inspiring. This has led to the development of a vibrant and diverse community of users who share a wide range of content, from dance videos and lip-syncing to comedy skits and educational tutorials.
Despite TikTok's success, the app has faced significant challenges in the West, particularly in the United States. In 2020, the Trump administration issued an executive order banning the app, citing concerns over data privacy and security. The order was later blocked by a federal judge, but the incident highlighted the growing concerns over the app's ties to the Chinese government and its potential to be used for espionage or propaganda.
Other Western countries have also raised concerns over TikTok's content moderation policies. Critics argue that the app's algorithmic system, which is designed to promote content that is engaging and shareable, can also incentivize the spread of harmful or misleading content. In response, TikTok has taken steps to improve its content moderation policies, including hiring more moderators and implementing new tools to identify and remove problematic content.
READ ALSO: US Government Considers Banning TikTok Over Privacy, Security Concerns
In addition to these challenges, TikTok has also faced opposition from Western competitors, who view the app as a threat to their market share. Facebook, for example, has launched its own short-form video app, Instagram Reels, which directly competes with TikTok. Other social media platforms, such as Twitter and Snapchat, have also launched similar features in an attempt to keep up with the growing popularity of short-form video content.
Despite these challenges, TikTok continues to grow in popularity around the world. The app's focus on engaging and entertaining content has resonated with users of all ages and backgrounds, and its algorithmic system has helped to create a thriving community of creators and influencers. However, the app will need to continue to address concerns over content moderation and privacy if it hopes to maintain its global reach and overcome the challenges it faces in the West.
Support Investigative Journalism and Mentorship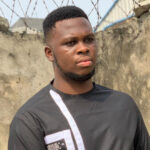 Aka Ekene, PBA Journalism Mentee