Highlights
The Insta360 Go 3 is a remarkable piece of miniature tech, packing impressive features into a compact size.
It offers high-quality video recording at 2K resolution, defying expectations for its small form factor.
With a lightweight design, extended battery life, and durable construction, it provides unparalleled portability and reliability for capturing adventures.
Insta360 Go 3 is a remarkable piece of technology. It was hailed as the epitome of miniature tech capabilities, leaving people astounded with each new release. The top 10 features of this incredible device were enough to make anyone's jaw drop.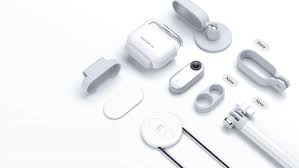 To begin with, the unboxing experience was a delight. The Insta360 Go 3 came with a comprehensive set of accessories, ensuring that users had everything they needed to maximize its potential. It was hard to believe that everything essential was neatly packed within the box.
The video quality of the Insta360 Go 3 was a testament to its progress. Comparing it to its predecessor, the Insta360 Go 1 from 2019, showcased a significant advancement. While the Go 1's video quality at 1080p was acceptable considering its size, the Go 3 had elevated the standards. Shooting at an impressive 2K resolution, the footage captured by this tiny camera left people genuinely proud. There was no need for disclaimers like "bear in mind, it's from a small camera." The quality spoke for itself.
One of the standout features of the Insta360 Go 3 was its compact size and feather-light weight. Weighing a mere 35 grams, it was lighter than a phone, lighter than camera batteries, and even lighter than a typical lighter. The size and weight made it possible to explore unconventional shot ideas that were otherwise impractical with DSLRs or phones. The camera's portability was enhanced by a pendant, allowing users to wear it effortlessly. The improved pendant design could be coiled up into the sides, transforming it into a compact coin that could be easily carried. When in use, the camera sat in front, capturing the wearer's point of view without any extra effort.
Battery life had always been a concern with compact cameras, but the Insta360 Go series addressed this issue. The original Go 1 offered a respectable 16 minutes per charge, considering its intended usage. However, the Go 3 took it a step further with a battery life of 45 minutes. The efficient use of internal space and a larger battery allowed users to capture footage throughout the day without worrying about running out of power. The camera's improved heat dissipation capabilities and the removal of clip length limits further added to its appeal.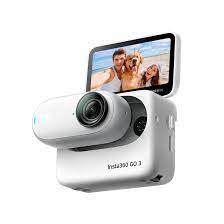 For those seeking extended battery life, the Action Pod came to the rescue. This external shell for the Go 3 not only provided a secure grip for handheld shooting but also boosted the battery life to an astonishing 170 minutes. To everyone's surprise, it surpassed the battery life of pro-grade Sony cameras. The Action Pod also incorporated a high-resolution screen, which acted as a preview monitor and offered touch controls for settings and modes. It even featured a Bluetooth remote, allowing seamless control and previewing of shots even when detached from the camera.
Stabilization was a critical factor in achieving smooth footage, and the Insta360 Go 3 excelled in this area. Its Flow State stabilization offered three distinct levels of stability, catering to different activities. It even featured a Horizon leveling option, ensuring that footage remained upright regardless of the camera's orientation.
READ ALSO: Ultimate Smartphone Trinity – Tecno Spark 10, Spark 10 5G And Spark 10C
Durability was another aspect that the Go 3 boasted. While not military-grade, it proved robust enough to alleviate concerns. The camera came with a default lens guard and was watertight, enabling worry-free usage in wet conditions. Its waterproof capabilities, allowing immersion up to five meters, made it an excellent choice for capturing underwater adventures.
In addition to remarkable video capabilities, the Go 3 paid attention to audio quality. The inclusion of two microphones, one facing up and one facing out, opened up new possibilities. The dual microphones allowed for better environmental audio capture and improved noise reduction. The camera could distinguish between the user's voice and background noise, resulting in clearer and more focused audio.
The Go 3's voice control feature added convenience to its repertoire. Users could simply utter commands like "start recording," eliminating the need to touch the camera. This feature came in handy when the camera was placed in precarious positions or when hands-free operation was required.
Undoubtedly, the Insta360 Go 3 was a powerhouse when it came to shooting videos. It offered an extensive range of modes that allowed users to unleash their creativity. From swapping skies to adding light trails to automatically edited videos synced to music beats using AI, the Go 3 had it all. It introduced new features like pre-recording, looped recording, and timed capture, further expanding the possibilities for capturing unique footage.
With the Insta360 Go 3, the boundaries of miniature technology were pushed to new heights. Its astounding features captivated the world, making it a must-have device for adventurers, content creators, and anyone seeking exceptional video capabilities in a compact package. The story of the Insta360 Go 3 served as a testament to how far technology had come, leaving people eagerly anticipating what the future held in store.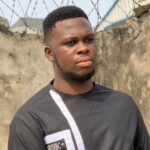 Aka Ekene, PBA Journalism Mentee