In the latest announcement from Tecno, the technological giant has introduced its audience to the next generation of smartphones, namely Tecno Spark 10, Spark 10 5G and Spark 10C. These cutting-edge devices have been revealed hot on the heels of the launch of the Spark 10 Pro, which has already generated a buzz amongst the tech-savvy.
Tecno's newest creations come packed with top-of-the-line features that are certain to pique the interest of smartphone enthusiasts worldwide. Notably, all three models of the Spark 10 family come with a 5000mAh battery that supports 18W fast charging. While the Spark 10 and Spark 10 5G variants boast the latest Android 13 operating system with HiOS 12.6 firmware, the Spark 10C runs on Android Go Edition.
According to the GSM Arena, the Spark 10 models are equipped with a 32MP front-facing camera, 16GB of RAM (including 8GB of virtual memory), 256GB of storage, and a G88 gaming chip. While the G88 chip is not explicitly explained, it is widely believed to refer to the Helio G88 processor. It is worth noting that the Helio G88 processor may not be available on the Spark 10 5G model, given its incompatibility with 5G modems.
Moreover, the Tecno Spark 10 Pro boasts a host of additional features, including a Helio G88 processor, a 50MP main camera, a 32MP front camera, a 6.8″ LCD display with a 90Hz frame rate, and a 5000mAh battery. One may infer that some of the specifications mentioned in the official poster apply specifically to the Spark 10 Pro model.
Unfortunately, detailed information on the specifications of the Spark 10, Spark 10 5G, and Spark 10C models is still scarce. Furthermore, there is no news on the pricing of these devices, nor has the cost of the Tecno Spark 10 Pro been officially disclosed.
In conclusion, Tecno's announcement of the Spark 10 family of smartphones has left tech enthusiasts on the edge of their seats, eagerly awaiting further details on these cutting-edge devices. With its exceptional battery life, powerful processors, and advanced camera systems, the Tecno Spark 10 series is expected to make waves in the world of smartphones.
Support Investigative Journalism and Mentorship
Courageous Journalism of Truth,Transparency and Development is in the DNA of Prime Business Africa; By donating as little as N1000 or $1 today, you are helping to keep credible journalism and life-changing information free for all.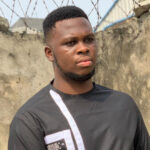 Aka Ekene, PBA Journalism Mentee