A new bill may soon be introduced in the United States that would give the government the power to ban foreign technology products, including the popular social media app TikTok, over concerns about data collection and privacy. The legislation is being proposed by Senators Mark Warner and John Thune, and its details are expected to be announced soon.
TikTok has been under increasing scrutiny in recent years over concerns that the app, which is owned by Chinese company, ByteDance, could be collecting and sharing data about US users with the Chinese government. These fears have been compounded by China's strict cybersecurity laws, which require companies to hand over data to the government if requested.
The proposed legislation would give the US government the ability to ban or prohibit foreign technology products, including social media apps, if they are deemed to be a security risk. TikTok would be among the first products to be reviewed under the bill, according to Senator Warner.
The concerns about TikTok have led to a number of bans and restrictions on the app. More than 30 US states, as well as Canada and the European Union, have already banned TikTok from being downloaded onto state-owned devices. The White House has also given government agencies 30 days to ensure that TikTok is not on any federal devices and systems.
READ ALSO: ofUS Bans Use Of Tiktok On Government Devices
Senator Warner has expressed concerns that TikTok could be used as a propaganda tool, pointing to the types of videos the app sends to its users. He believes that the proposed legislation is necessary to ensure that the US has a systematic approach to banning or prohibiting foreign technology when necessary.
The proposed legislation is likely to face opposition from tech companies and civil liberty groups who argue that it could infringe on free speech and privacy rights.
However, supporters of the bill argue that it is necessary to protect national security and prevent foreign governments from accessing sensitive data.
The proposed legislation comes at a time when concerns about data collection and privacy are increasingly in the spotlight. Governments around the world are grappling with how to regulate the tech industry and protect citizens' privacy rights in the age of social media and big data.
In the United States, the proposed legislation is likely to spark a heated debate about the balance between national security and individual rights. It remains to be seen whether the bill will be passed into law, but it is clear that the concerns about TikTok and other foreign technology products are not going away anytime soon.
Support Investigative Journalism and Mentorship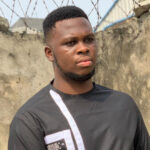 Aka Ekene, PBA Journalism Mentee