Following alleged security concerns posed by Tiktok, the Danish Defense Ministry has asked all government employees to uninstall the popular Chinese video app from all official devices as soon as possible.

The directive was issued to  employees of the ministry on Monday as a result of fear of possible espionage because the social media app "asks for certain rights and access on the device."

Prime Business Africa earlier reported that the United States, Canada, and the European Union Commission had given similar directives last Monday to employees of the governments.
READ ALSO: US Government Considers Banning TikTok Over Privacy, Security Concerns

"The decision has been taken in continuation of the recommendation from the Center for Cyber Security (CFCS) on 24th February 2023," the Danish ministry said in a statement, adding that "There are weighty security considerations within the defence ministry combined with a very limited work-related need to use the app," said the ministry in explaining the reason behind the ban.

The ministry said all employees have been informed of the decision and "are required to uninstall TikTok on service phones and other official devices as soon as possible if they had previously installed it."

Last Month, the Danish parliament, warning against the "risk of espionage", advised its members and employees not to use TikTok on official devices.

The US government is currently making moves to ban the video app nationwide due to alleged security concerns and a possible sharing of US citizens' data with the Chinese government.

TikTok has severally denied the allegation.
Support Investigative Journalism and Mentorship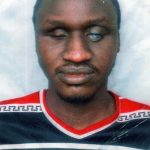 John Adoyi, PBA Journalism Mentee