The World Health Organization (WHO) on Monday said many people all over the world still battle with Corona Virus disease as new cases of illness and death has risen recently.
The world health body, reiterated the need to observe safety measures to curb spread of the disease. The measures listed include: vaccination, social distancing, use of face masks, cover of sneezes or cough, hand sanitizing and fresh air.
As of the time of filing this report, Corona scanner statistics disclosed that total amount of people that have globally been diagnosed with the virus were 554, 844,357 and total of 6,361,990 deaths.
Also, the WHO African Region announced that the 14th outbreak of Ebola Virus in the Democratic Republic of Congo, Mbandaka was ended.
This was through the concerted effors of health authorities, communities and partners.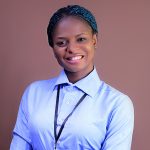 Patience Leonard, PBA Journalism Mentee