President of Uganda, Yoweri Museveni has ruled out any possibility of his government imposing restrictions as a result of Ebola Virus disease outbreak.
Speaking on national television on Wednesday evening, Museveni said the country has the resources to curb the spread of the virus and limit the outbreak.
"We decided that we shall not have lockdowns. It is not necessary," Museveni stated on Wednesday evening.
"Government has capacity to control this outbreak as we have done before. There is no need for anxiety, no restrictions of movements, closure of schools places of worships, and markets as of now."
On 20th September, officials of the Ministry of Health in Uganda declared the outbreak of the Sudan string of the virus following the death of a 24-year-old man after initially being treated for other illnesses before he was confirmed to have contracted Ebola virus disease at Mubende district in central Uganda.
READ ALSO: Uganda Records 1 Death, 7 Confirmed Cases In Fresh Ebola Outbreak
The president of the East African country urged the citizens to wash their hands regularly, maintain other forms of personal hygiene and report any illness to their local health centre and make sure they all follow the Ebola protocols so that the spread could be curtailed.
At the moment, there is no vaccine for the Sudan strain of the Ebola virus, as this type of outbreak is rare.
The only available vaccine is effective against the Zaire strain that has caused outbreaks in West Africa and neighbouring Democratic Republic of Congo.
Support Investigative Journalism and Mentorship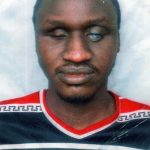 John Adoyi, PBA Journalism Mentee