By Chidera Abaratu, Journalism Mentee
The High Court in the Federal Capital Territory (FCT) on Thursday ordered the Department of State Service (DSS) to charge the suspended Central Bank of Nigeria (CBN) Governor, Godwin Emefiele within a week or release him from custody.
The order follows Emefiele's term of incarceration and suspension, during which time his situation drew much interest and rumours. With the issuance of this court order, the DSS is now under a clear deadline and expected to either charge Emefiele formally or free him.
The troubled Central Bank of Nigeria governor sued the Office of the Attorney-General of the Federation and the Department of State Services, DSS, alleging that the organisations were engaged in a political witch hunt against him because of his "people-oriented financial policies, which several political actors are not comfortable with and are now looking for any means to scandalise and smear his image and reputation."
Through a fundamental rights application submitted on his behalf by his primary attorney, J.B. Daudu SAN, Emefiele requested his release from the DSS facility.
The court's order shows the need for a speedy settlement in this case even if specifics about the accusations or the events preceding Emefiele's suspension have not yet been made public. It stresses the importance of fairness in the legal system and allows detainees access to their legal rights.
Support Investigative Journalism and Mentorship
Courageous Journalism of Truth,Transparency and Development is in the DNA of Prime Business Africa; By donating as little as N1000 or $1 today, you are helping to keep credible journalism and life-changing information free for all.

Credibility and transparency is our DNA at Prime Business Africa'. We strongly believe in the role of media as a watchdog of the society that powerfully promotes accountability and transparency in government.
By contributing to Prime Business Africa, you are helping to sustain good journalism and making sure that it remains free to all.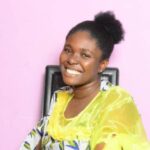 Chidera Abaratu, PBA Journalism Mentee