By Chidera Abaratu, Journalism Mentee
The suspended governor of the Central Bank of Nigeria (CBN), Godwin Emefiele has petitioned the Federal High Court in Lagos to grant him bail pending the outcome of the Federal Government's indictment against him.
Emefiele's lead attorney, Joseph Daudu (SAN), submitted the bail application on his behalf. Other senior solicitors working on the case are Akinlolu Kehinde, Bert Igwilo, Victor Opara, and Emeka Obegolu.
According to him, the application was made in accordance with the Constitution's clauses, the Administration of Criminal Justice Act of 2015, and the court's inherent authorities.
While it is not yet known when Emefiele will be arraigned, there are rumoured indications that it will occur during the annual court holiday, which starts on Monday, July 24, 2023.
In support of his claim that he was not a flight risk and would not violate his bail conditions if granted, he cited his reputation, prior accomplishments, and standing as a former CBN governor.
Emefiele added that since the investigations were over, there was no chance of him interfering. The defendant also expressed his willingness to provide responsible sureties as the Court may request as a condition for granting bail while promising to appear at the trial on time.
It was claimed that Emefiele denied committing the crime for which he is currently charged in documents submitted to the court supporting the bail application.
Recall that Emefiele was arrested on two counts of illegally possessing a firearm and ammunition.
In the indictment document, the Nigerian government charged the suspended CBN governor with illegally owning a single-barrel shotgun (JOJEFF MAGNUM 8371).
The Firearms Act, Cap. F28 Laws of the Federation (2004), Section 4 of the Act, and Section 27 (1b) of the same Act, according to the Nigerian government, were violated.
Emefiele was charged with violating Section 8 of the Firearms Act Cap F28 Laws of the Federation 2004 and Section 27 (1)(b)(il) of the same Act by having 123 rounds of live ammunition (Cartridges) without a licence in his possession in the second count.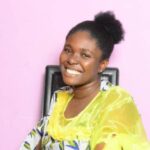 Chidera Abaratu, PBA Journalism Mentee