By Chidera Abaratu, Journalism Mentee
President Bola Ahmed Tinubu, on Thursday, declared a state of emergency on food security as the Federal Government intensified measures to combat food inflation after removing fuel subsidy.
Following discussions with key players in the agriculture sector value chain at the Presidential Villa in Abuja, the president's special adviser on special duties, communications, and strategy, Dele Alake, disclosed this to State House reporters.
While addressing reporters, Alake said, "Mr President is not unmindful of the rising cost of food and how it affects the citizens,"
Responding to questions on the most recent changes, Alake said that while accessibility is not an issue, affordability has been a significant concern for many Nigerians nationwide. And the entire agriculture and food value chain is now in jeopardy because of the considerable decline in demand caused by this.
However, he revealed that it had gathered stakeholders from the National Commodity Exchange (NCX), Seed Companies, National Seed Council and Research institutes, NIRSAL Microfinance Bank, Food Processing/Agric Processing Associations, Private Sector Holders and Prime Anchors, smallholder farmers, crop associations, and fertiliser producers, Blenders, and Suppliers associations among others to support the humanitarian effort.
The National Commodity Board would be established and supported by President Bola Tinubu, to review, monitor food prices and manage a strategic food reserve that will be utilised as a price stability mechanism for essential grains and other food commodities.
The following officials were present at the meeting; Special Adviser to the President on Revenue Zacheaus Adedeji, Special Adviser on Industry, Trade, and Investment John Uwajumogu, Acting Comptroller General of Nigeria Customs Service Wale Adeniyi, and a member of the Presidential Advisory Council Dr Dorris Anite.
Support Investigative Journalism and Mentorship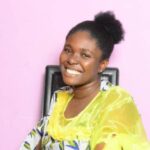 Chidera Abaratu, PBA Journalism Mentee