By Chidera Abaratu, Journalism Mentee
President Bola Ahmed Tinubu has promised that 12 million people will get N8,000 for six months as palliatives to cushion the effect of the removal of subsidy on Petrol.
This was disclosed in a letter from the President read by the Speaker of the House of Representatives, Hon. Tajudeen Abbas, on Thursday during plenary.
The president said it was a form of support for vulnerable and impoverished Nigerians to cope with their basic necessities.
The president requested approval for increased funding for the national social safety net scaled up by the National Assembly.
According to the president, this would affect an additional 60 million people.
He stated that digital transfers would be suitable for beneficiaries' accounts to ensure the legitimacy of the procedure.
Meanwhile, the House of Representatives on Thursday approved the request of President Tinubu's request for an amendment to the 2022 appropriation act to allow the Federal Government take N500 billion for palliatives to Nigerians to cushion the pains of subsidy removal.
The House at the Committee of supply approved the President's request after contributions by members of the House who called for proper utilisation of the funds for the purpose it was meant for.
Details soon…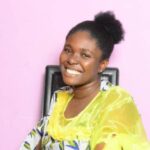 Chidera Abaratu, PBA Journalism Mentee