By Chidera Abaratu, Journalism Mentee
The administration of Governor Alex Otti has promised to create an innovation park and a modular refinery in Abia to boost the local economy.
This was announced by Mr Okey Kanu, Abia State Commissioner for Information at a press conference on the State Executive Council's results at the Government House in Umuahia.
According to him, the governor's determination to implement his campaign pledges to the people of Abia was the driving force behind his decision to start the project.
The idea would give the Abia administration a way to address the problem of joblessness among young people.
"A lot of investors are showing strong interest to partner government to establish the innovation park. The park will house an incubation centre. Those involved in manufacturing, logistics, power, modular refinery will form part of this park," the commissioner stated.
Meanwhile, he also spoke regarding the State's pension payments; that the government was dedicated to resolving any issue around it. And that the state administration was working hard to ensure that pensioners receive a 100% pension payment.
However, he expressed regret to retirees over the June payment shortfall. He blamed the shortfall on the historical approach used by the previous administration.
He however mentioned that the process is being examined to guarantee that retirees receive their full pension and any pending payments before the year is out.
Support Investigative Journalism and Mentorship
Courageous Journalism of Truth,Transparency and Development is in the DNA of Prime Business Africa; By donating as little as N1000 or $1 today, you are helping to keep credible journalism and life-changing information free for all.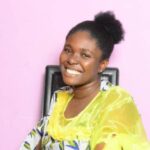 Chidera Abaratu, PBA Journalism Mentee