Ayra Starr has decided that she's chasing her dreams back to back, creating masterpieces all year round that would keep her on top of her game and this time she has legendary Kelly Rowland on the remix of her song 'Bloody Samaritan'.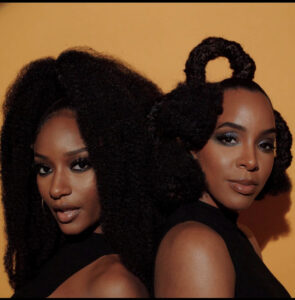 She announced that this feature will be out today and everyone should be on the look out for it. Remember that Ayra Starr currently holds the number 1 spot in the country with her song 'Rush'.
Read more: AyraStarr 'Rush' Tops Chart On Apple Music
The 20-year old superstar is so excited for what's to come and says that she's happy to see her hardwork making a name for her now.
"Super excited to share this with you all. Someone I've always wanted to work with and it's on my song Bloody Samaritan…the beautiful legend @kellyrowland out tomorrow!!!", she captioned her announcement on Instagram.

Ayra Starr and Kelly Rowland has previohinted that this collab was coming since back in January when Ghanaian-American author, Larry Ossei-Mensah, made a suggestion to both talents  to collaborate on a song. He made a video of himself driving and  playing on his Instagram story, he posted it and tagged the artistes saying, " I need this collab to happen for the culture, please!"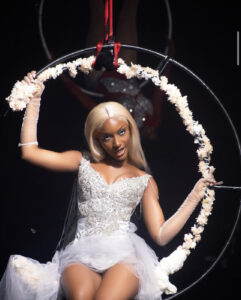 Sometime this year, she had her EP which put her talent on display and showed her excellent passion and how it was able to push her journey up till now since she debuted. Presently, the young pop artiste is enjoying the rewards of the hard-work that she put into her artistry while expressing herself through her fashion and her design. AyraStarr has  been able to discover the method that works for her and she's pushing that narrative and is able to work for her and her talent.
Support Investigative Journalism and Mentorship