By Chidera Abaratu, Journalism Mentee
Former Niger Delta militant leader, Asari Dokubo, has urged President Bola Tinubu to allow people of the Southeast agitating for self-determination to separate and form their own independent nation.
He made this declaration in video making around on the Internet. In the video, the former militant leader was seen promising to spearhead a march to the National assembly demanding the separation of the Igbo nation from Nigeria with the signatures of over a million Nigerians nationwide.
Dokubo pleaded with President Tinubu to in the name of God, let the Igbos go because according to him, they are irritating to be with and always act as Victims.
Continuing, he said Igbos don't need a referendum to separate from the country and that any other group of people who wants to leave with the Igbos can join them, and should be banned from coming into Nigeria.
Dokubo also reiterated his call for President Tinubu not to grant the release of the Indigenous People of Biafra (IPOB), leader, Mazi Nnamdi Kanu.
Support Investigative Journalism and Mentorship
Courageous Journalism of Truth,Transparency and Development is in the DNA of Prime Business Africa; By donating as little as N1000 or $1 today, you are helping to keep credible journalism and life-changing information free for all.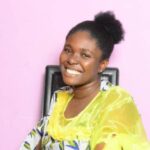 Chidera Abaratu, PBA Journalism Mentee