By Chidera Abaratu, Journalism Mentee
Considering the failure of employers to enrol their employees in the nation's Contributory Pension Scheme (CPS), 90% of Nigerian employees do not have pension accounts,
Mr Hamisu Bala Idris, the managing director/CEO of Norrenberger Pensions Limited, revealed this while speaking at the recent Norrenberger Retirement Planning conference in Garki, Abuja,
In his words, "80 per cent of Nigerian retirees depend solely on their monthly pension for survival, many of whom live in constant fear of financial crisis based on delayed payments. This highlights the crucial role pension plays in their livelihoods. Moreso, only 10 per cent of the Nigerian population has access to pension schemes."
A detailed financial literacy session that included key subjects like financial planning, insurance, lifestyle change, legal concerns, and estate planning was added to the conference.
According to Mr Idris, "In line with our mission to unlock opportunities in society, we established this event to embolden individuals with the necessary knowledge to maximize the profitability of their pension savings and ultimately secure a comfortable retirement."
The participants were allowed to interact with experts on the Norrenberger subject matter on a range of retirement planning-related issues and explore other issues pertaining to the success of their pension funds.
Abigail Utomi, Business Head, Asset Management, evaluated the event and expressed her support for the programme and its many advantages for the participants and society.
on the pension scheme, she also stressed the crucial part that occasions of this sort play in promoting financial awareness and security for older adults in Nigeria and having a beneficial impact on the country's capital market and economy.
Support Investigative Journalism and Mentorship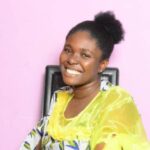 Chidera Abaratu, PBA Journalism Mentee