South Africa and the world mourned the loss of Zoleka Mandela, the granddaughter of the revered anti-apartheid hero, Nelson Mandela. Zoleka, a brave cancer warrior, passed away today at the age of 43 after a protracted battle with the disease.
Zoleka's journey with cancer was marked by remarkable courage and an unwavering commitment to breaking down the stigma surrounding the disease. She chronicled her fight against cancer, shedding light on the harsh realities and challenges faced by those affected.
Her openness and resilience inspired countless individuals to seek early detection and treatment, emphasizing the importance of cancer prevention.
READ ALSO:Mohbad: 5 Nigerian Artists Whose Untimely Deaths Shook The Entertainment Industry
In recent days, Zoleka was admitted to the hospital as part of her ongoing treatment. Despite the significant progress reported in her scans, the disease ultimately claimed her life, affecting her hip, liver, lung, pelvis, brain, and spinal cord. She passed away surrounded by loved ones, leaving behind a legacy that will endure.
The Nelson Mandela Foundation paid tribute to Zoleka's contributions, acknowledging her as a beloved grandchild of the iconic figures, Winnie and Madiba.
Her dedication to raising awareness about cancer prevention will continue to inspire us all, reminding us that the fight against cancer demands both strength and unity.
Zoleka Mandela's legacy is one of resilience, advocacy, and the unwavering belief that we can conquer the challenges posed by cancer. As we remember her, let us carry forward her mission to eradicate the stigma associated with this disease and strive for a world where no one has to face it alone.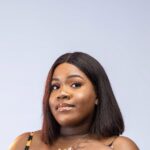 Somto is an Entertainment Reporter with a passion for uncovering the latest stories in the world of entertainment. As a dedicated journalist, Somto delivers in-depth reporting, exclusive interviews, and breaking news coverage.
She covers a wide range of topics, from celebrity interviews to industry trends and film reviews.
As an Entertainment Reporter for Prime Business Africa, She continues to provide comprehensive and insightful coverage of the entertainment industry, offering readers an insider's perspective on the latest developments and trends. She is a trusted source for breaking news, exclusive interviews, and thought-provoking analyses.
Somto is dedicated to providing valuable information and entertainment to her audience while upholding the highest standards of journalistic integrity.
Follow Somto on social media:
LinkedIn: Somtochukwu Bisina
#EntertainmentReporter #MediaProfessional #Journalism