In recent years, laptops have become essential tools for individuals seeking entertainment and those looking to complete their work remotely. With so many brands and models on the market, finding the perfect laptop can be challenging. This article aims to provide readers with insight into the key features to consider when purchasing a new laptop in 2023.
Processor
The processor is the heart of any laptop, and it determines how fast and efficiently the laptop operates. The Intel Core i9 (14 core) 12th generation is the best processor to consider in 2023. This processor is faster and smarter than existing CPUs and can go a long way, particularly because it is overclockable, has increased multi-threading capacity, and improved power efficiency.
READ ALSO: Tecno Unveils New Smartphone And Laptop At MWC 2023
Speed
When considering the speed of a laptop, it is essential to ensure that it falls between 3.5 to 4.2 GHz for better optimization. Laptops with higher speeds provide faster load times, smoother performance, and better responsiveness.
Storage Capacity
Storage capacity is a critical feature to consider when purchasing a laptop. A capacity of at least 500GB, 1TB, or 2TB is recommended. Solid-state disks (SSDs) provide better performance but are more expensive than hard disk drives (HDDs).
Random Access Memory (RAM)
Random Access Memory (RAM) is another crucial feature to consider. A laptop with at least 8GB or 16GB of RAM and an expandable option of up to 64GB is recommended for smooth operation.
Operating System
The operating system determines the environment in which one will work. For Windows, consider the most recent version, Windows 11, while for MacOS, 10.15 "Catalina" and Linux are recommended.
Battery Longevity
A good laptop should last at least eight hours when fully charged. Lithium-ion batteries are lighter and perform better than other batteries. These batteries use direct current to power the laptop, making them more efficient.
USB Port
Thunderbolt (USB-C) ports and microSD capable of connection speeds exceeding 40Gbps provide a strong connection that allows you to charge and transmit large files faster.
Graphics
For individuals seeking superior display quality, an OLED screen displays images that are superior to real-life images. The best graphics option is the Nvidia GeForce RTX 4090.
2 in 1 laptop 
Next-generation laptops that can fold flat and even detach for use as a tablet are ideal for professionals who do not wish to invest in both a laptop and a tablet.
Touchscreen
Touchscreen laptops provide users with a more effective and adaptable interface for navigating many windows concurrently. If you are used to using smartphones, a touchscreen laptop is significantly faster and simpler.
GPS Navigation
A laptop equipped with a global positioning system (GPS) allows the user to track his or her location anywhere on the planet, with or without internet access, thereby increasing security.
Biometric Login
Laptops equipped with fingerprint sensors can provide this service. Users can access devices and applications using a simple biometric scan, eliminating the need to remember many passwords.
Wireless Network Card Adaptor and Bluetooth
Next-generation Wi-Fi 6, 802.11ax with Bluetooth 5.1 and Rj45 Gigabit Ethernet provide excellent connectivity and transfer speeds.
Weight and Screen Size
Thinner and lighter laptops are more convenient to carry around, with an average weight of between 1 and 1.5 kilograms. While 15.6 inches is the industry standard for screen size, 12 to 14 inches can be more portable and easier to handle.
Webcam
A 1080p webcam that captures video up to 30 frames per second makes objects appear smooth and sharp, providing better video quality for meetings
In conclusion…
The best laptop features to consider in 2023 include a fast and powerful processor, sufficient RAM, ample storage capacity, a long battery life, Thunderbolt USB ports, an excellent graphics card, a 2-in-1 design, a touchscreen interface, GPS navigation, biometric login, a reliable wireless network card adaptor, a lightweight and portable design, and a high-quality webcam. By considering these features, you can select the perfect laptop that fits your needs, whether for work or entertainment.  It is essential to keep in mind that a good laptop is an investment, and investing in one with top-of-the-line features will guarantee you better performance and a more satisfying user experience.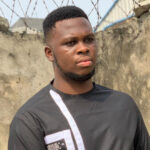 Aka Ekene, PBA Journalism Mentee