WhatsApp has created a new feature that lets you create a private chat thread with yourself within the app that can be used to store personal notes and media. This new feature is called message yourself and is super useful for reminders and notes that can sync across devices.
It's not Meta's latest AI invention but more of a digital notepad to let you send quick notes, reminders, links, and photos to yourself across multiple devices.
The new feature utilizes the same end-to-end encryption that normal WhatsApp chats do, allowing the platform to securely synchronize your private notes between devices.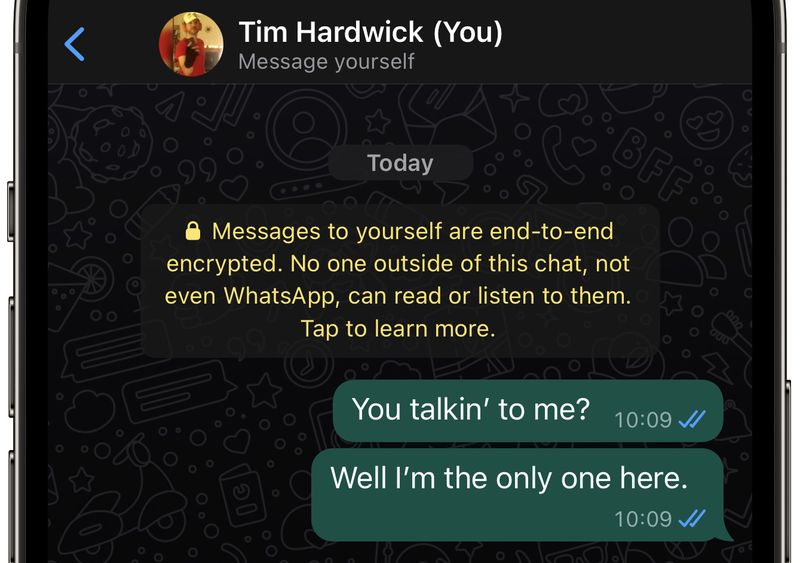 This feature isn't much of a big deal considering the fact that you can create messages to yourself on similar social platforms like Facebook Messenger and Instagram while Slack lets you send yourself direct messages to keep notes, to-dos, links, and files handy.
WhatsApp has also added a "Search by date" option to chat searches. Users can now tap search from the contact or group info menu and select the calendar icon to access a date picker.
WhatsApp's latest iOS release notes also mention the ability to drag and drop images, videos, and documents from apps like Safari, Photos, and Files. You can also now undo the delete for me option "for a few seconds."
Support Investigative Journalism and Mentorship
Courageous Journalism of Truth,Transparency and Development is in the DNA of Prime Business Africa; By donating as little as N1000 or $1 today, you are helping to keep credible journalism and life-changing information free for all.