Tesla, the world's most valuable automaker, announced on Wednesday that it aims to reduce assembly costs by 50% for future generations of vehicles, according to engineers who briefed investors. However, the Chief Executive Officer, Elon Musk, did not disclose the much-anticipated debut of the company's affordable electric vehicle (EV).
The disclosure led to a more than 5% drop in the company's stock price in after-hours trading, following the company's investor day event from its Texas headquarters. This section delves into the presentation's highlights and key takeaways.
Overview
More than a dozen Tesla executives, led by Musk, discussed the company's operations from manufacturing to service, including a white-paper plan for global sustainable energy adoption. The presentation featured an array of senior engineers, including Tom Zhu, the new global production chief, in a nod to Tesla's attempt to demonstrate the depth of its executive bench beyond Musk, the face of the company. However, there were no details about when the next-generation cars would be launched or what models would be offered.
Affordable EV Plans
Musk had been expected to outline a plan for making an affordable EV that would broaden the brand's appeal and fend off competition. Still, executives only noted that the company's next-generation platform would include more than one vehicle built in standardized factories.
Tesla's chief financial officer, Zach Kirkhorn, emphasized the company's dedication to cutting production costs, estimating that Tesla must invest six times more than it has to date to achieve its long-term goal of increasing output to 20 million vehicles annually by 2030.
The company's bill for such an investment could reach $175 billion, according to Kirkhorn. Capturing the mass market is critical to Tesla's annual production goal, which is more than the combined production of Germany's Volkswagen and Japan's Toyota. Musk said the key to driving Tesla's sales volume would be bringing prices down for consumers, adding that Tesla's discounts offered this year had stoked demand.
Tesla Executive Insights
Design chief Franz von Holzhausen confirmed that the Cybertruck pickup would be available this year. However, Musk did not comment on plans to revamp the Model Y sedan next year, which Reuters flagged in a report on Wednesday, or a revamped version of its Model 3 sedan, a project codenamed Highland, which Reuters has reported will go into production in September.
Additionally, Musk stated that Tesla could need as few as ten models, which, at target production, would amount to two million sales per year for each model line. By comparison, Toyota sells just over one million Corollas globally each year.
Production Process
Tesla's Chief Engineer Lars Moravy stated that the company expects to build its next-generation vehicles for half the cost of the current Model 3 or Model Y. Moravy described the production process for future EVs as an "unboxed" model of snapping together sub-assemblies to reduce complexity and time in production.
Furthermore, Tesla Executive Peter Bannon gave an example of how the company uses data to cut costs, revealing that customer data showed Tesla owners did not use the sunroof, leading the company to remove it.
Battery Technology
Tesla will have to improve its battery technology, which Musk has called the "fundamental limiting factor" for transitioning to sustainable energy and more affordable cars.
The company has been struggling to scale up the production of advanced batteries, called 4680s. Executives stated that it is likely they could achieve volume production of the 4680s this year. Still, they also stated that they were still testing two different production processes.
Conclusion
Tesla has outperformed the industry in recent years, increasing deliveries rapidly despite the pandemic and supply-chain disruptions. Nevertheless, the lack of concrete details on Tesla's affordable EV plans disappointed investors and led to a drop in the company's stock price.
However, the company's focus on cutting production costs by half for future generations of vehicles is an ambitious goal that could help Tesla achieve its long-term production targets.
Tesla's emphasis on battery technology improvements is also a critical factor in transitioning to sustainable energy and making EVs more affordable for consumers. Overall, Tesla's investor day event showcased the company's commitment to innovation and efficiency, even as investors wait for more information on its affordable EV plans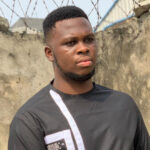 Aka Ekene, PBA Journalism Mentee