SpaceX, the pioneering space exploration company founded by the visionary entrepreneur Elon Musk, launched a four-person crew towards the International Space Station on Thursday.
The distinguished assembly included a Russian cosmonaut and an astronaut from the United Arab Emirates, who joined two crewmates from NASA on this remarkable expedition.
The launch vehicle comprised a powerful Falcon 9 rocket, outfitted with an autonomously operated Crew Dragon capsule christened Endeavour, which departed at precisely 12:34 am EST (11:04 am IST) from NASA's Kennedy Space Center in Cape Canaveral, Florida.
NASA's live webcast captured the awe-inspiring ascent of the towering 25-story spacecraft from the launch tower. Its nine powerful Merlin engines erupted in a dazzling spectacle of billowing clouds of vapour and a reddish fireball, illuminating the pre-dawn sky. The mission aimed to accelerate the Crew Dragon to an incredible orbital velocity of 17,500 miles per hour (28,164kph), over 22 times the speed of sound.
Following an unfortunate clog in the flow of engine-ignition fluid during the initial launch attempt, the flight finally took place 72 hours later, following repairs and system purges.
The trip to the International Space Station, located some 250 miles (420 km) above the Earth's surface, is expected to last nearly 25 hours, with the rendezvous scheduled for approximately 1:15 am. EST (12:00am IST) on Friday.
The SpaceX crew members will embark on a six-month science mission in microgravity, marking the sixth long-term ISS team that NASA has flown aboard SpaceX since May 2020.
Mission Commander Stephen Bowen, a US Navy submarine officer, who has spent over 40 days in orbit as a veteran of three space shuttle flights and seven spacewalks, led the latest ISS crew. Fellow NASA astronaut Warren "Woody" Hoburg, a commercial aviator and engineer, served as the Crew 6 pilot on his first spaceflight.
This team also included the UAE astronaut Sultan Alneyadi, the second person from his country to fly to space and the first to launch from US soil as part of a long-duration space station team. Andrey Fedyaev, the Russian cosmonaut and mission specialist, who is an engineer and spaceflight rookie, completed the quartet.
This mission marked the second cosmonaut to fly aboard an American spacecraft under a renewed ride-sharing deal signed in July by NASA and the Russian space agency Roscosmos. Notably, tensions between Washington and Moscow over Russia's invasion of Ukraine have been high.
Upon arrival, the Crew 6 team was greeted by the seven current ISS occupants, including three US NASA crew members, commander Nicole Aunapu Mann, the first Native American woman to fly to space, three Russians, and a Japanese astronaut.
The ISS, roughly the length of a football field, has been continuously operated for over two decades by a U.S.-Russian-led consortium, which also includes Canada, Japan, and eleven European countries.
This mission follows two recent mishaps in which Russian spacecraft docked to the orbiting laboratory sprang coolant leaks, apparently caused by micrometeoroids, tiny grains of space rock, streaking through space and striking the craft at high velocity.
One of the affected Russian vehicles was a Soyuz crew capsule that had carried two cosmonauts and an astronaut to the space station in September, and its mission is set to end in March. An empty replacement Soyuz arrived at the space station on Saturday to bring them home.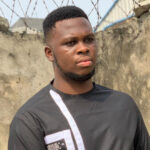 Aka Ekene, PBA Journalism Mentee