Hey there lovebirds! Valentine's Day is just around the corner and it's time to plan a romantic getaway with your special someone. Whether you want to stay close to home or go on a far-off adventure, there's no shortage of romantic destinations to choose from. To make your planning a bit easier, I've rounded up the top 7 most romantic places to visit on Valentine's Day.
Paris, France – the City of Love
You can't miss a romantic stroll along the Seine, admiring the breathtaking art at the Louvre, or a candlelit dinner at one of the city's exquisite restaurants. Don't forget to take a cruise down the river and catch a breathtaking view of Notre Dame Cathedral.
Venice, Italy
This floating city offers a romantic atmosphere with its gondolas, exquisite cuisine, and breathtaking views. Take a stroll through St. Mark's Square, enjoy a coffee or hot chocolate at one of its romantic cafes, and finish the day with a sunset boat ride on the Adriatic Sea.
Santorini, Greece
Santorini, Greece is a dream come true for couples. Enjoy stunning natural beauty, delicious cuisine, and an unforgettable atmosphere. Take a romantic stroll through the island's cobblestone streets, or visit the vibrant town of Fira.
Rio de Janeiro, Brazil
This is perfect for couples looking for a mix of romance and excitement. You're sure to have an unforgettable time from its stunning beaches to its vibrant nightlife.
Bali, Indonesia
The absolute perfect destination for a romantic and unforgettable Valentine's Day. Take a boat ride to nearby islands, hike up Mount Batur to catch a sunrise, or explore the island's temples and waterfalls.
Bordeaux, France
Bordeaux is a great choice for wine lovers. You can take a romantic stroll through the city's cobblestone streets, enjoy a day trip to nearby vineyards, and finish the day with a romantic dinner at one of its many restaurants.
Maui, Hawaii
Start your day with a sunrise from the summit of Haleakala, explore the island's lush rainforests, and end the day with a romantic dinner at one of its many world-class restaurants.
No matter where you choose to go, these seven romantic destinations are sure to spark romance and create lasting memories. Happy Valentine's Day!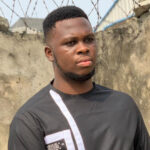 Aka Ekene, PBA Journalism Mentee