The Chinese government said on Tuesday that the United States' ban on the use of Tiktok on all government devices by federal agencies shows the country's level of insecurity and abuse of state power to suppress foreign companies.
The Asian stated this while reacting to the US government's ban on the popular Video app that emanated from China.
"We firmly oppose those wrong actions,"  Mao Ning, a spokesperson for the Chinese foreign ministry said in a press briefing.
"The US government should respect the principles of market economy and fair competition, stop suppressing the companies and provide an open, fair and non-discriminatory environment for foreign companies in the US."
"How unsure of itself can the world's top superpower like the US be to fear young people's favourite app like that," she added.
Prime Business Africa earlier reported that the US government gave all federal agencies 30 days to remove Tiktok from all federal devices on the ground that Tiktok is giving out sensitive information to the Chinese government, an allegation that the social media app company has rejected many times.
READ ALSO: US Bans Use Of Tiktok On Government Devices
TikTok spokesperson told the BBC that it is "fully independent and "has not provided user data to the Chinese government, nor would we if asked.".
Tiktok has also been banned from being used in government devices by Canada and the European Commission.
Tiktok is a very popular Video sharing Social site that is owned by ByteDance, a Chinese company that has its headquarters in Singapore.
The video social site which was launched in 2016 has over a billion active users in about 150 countries.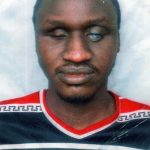 John Adoyi, PBA Journalism Mentee