Turkish President, Recep Tayyip Erdogan has been declared winner of the May 28 historic run-off election in the country after he got 52 per cent of vote casts.
Ahmet Yener, the head of Turkey's Supreme Election Council, announced that with 99.4 per cent votes counted, Erdogan who is bidding for a third term in office after a 20-year rule, defeated his rival, Kemal Kilicdaroglu by winning 52.14 per cent of the votes While Kilicdaroglu got 47.86 percent.
READ ALSO: Turkey Earthquake: Deadly New Quakes Trap People Under Rubble
"Even if all of the results that have not been entered into the system yet go to a presidential candidate, the results will not change," Mr Yener said.
The first round of elections which took place on May 14, saw Erdogan score 49 percent of the votes, failing to reach the 50 per cent threshold to be declared winner, setting off the country's first run-off election that was keenly contested.
Speaking with his supporters outside his home in Istanbul, the Turkish capital, President Erdogan said: "I thank each member of our nation for entrusting me with the responsibility to govern this country once again for the upcoming five years.
"We hope to be worthy of your trust, as we have been for 21 years."
Erdogan, 69, is now set to remain in power until 2028. He served as Turkey's Prime Minister from 2003 to 2014 and president from 2014 till date.
Support Investigative Journalism and Mentorship
Courageous Journalism of Truth,Transparency and Development is in the DNA of Prime Business Africa; By donating as little as N1000 or $1 today, you are helping to keep credible journalism and life-changing information free for all.

Credibility and transparency is our DNA at Prime Business Africa'. We strongly believe in the role of media as a watchdog of the society that powerfully promotes accountability and transparency in government.
By contributing to Prime Business Africa, you are helping to sustain good journalism and making sure that it remains free to all.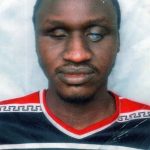 John Adoyi, PBA Journalism Mentee