A new earthquake hits turkey killing at least six people. The 6.4 magnitude tremor struck the city of Hatay near the border with Syria, where massive quakes devastated both countries on 6 February. The earlier quakes killed 44,000 people in Turkey and Syria with tens of thousands more left homeless.
Buildings weakened by those tremors collapsed in both countries on Monday. Turkey's disaster and emergency agency says the 6.4 earthquakes occurred at 20:04 local time (17:04 GMT) at a depth of 10km (6.2 miles).
This was followed by a 5.8 aftershock three minutes later and 31 subsequent aftershocks that were not as severe. Turkish interior minister Suleyman Soylu said three people were killed and 213 injured. Search and rescue efforts were underway in three collapsed buildings where five people were believed to be trapped.
A number of buildings collapsed in the new quake, trapping people inside, Hatay's mayor Lutfu Savas said. He told NTV television they may have returned to their homes or were trying to move their furniture out of damaged properties.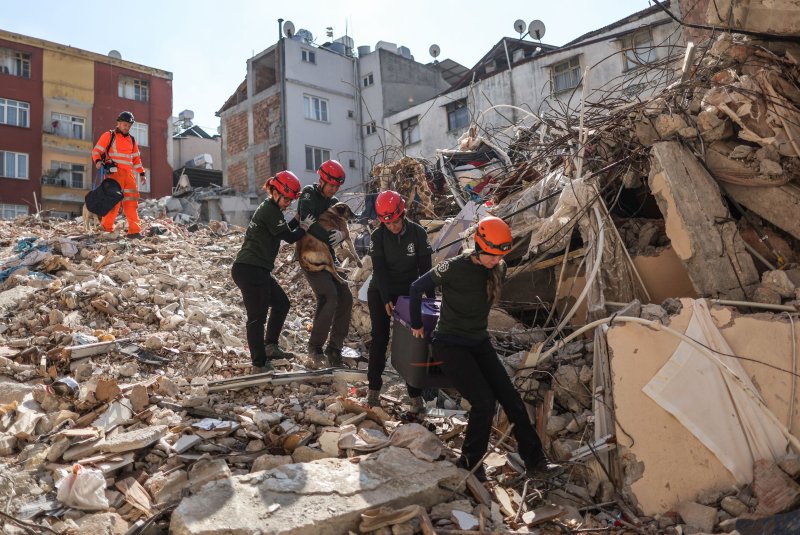 The February 6 quake killed nearly 45,000 people in both Turkey and Syria with the vast majority in Turkey, where more than a million and a half people are in temporary shelters. Turkish authorities have recorded more than 6,000 aftershocks.
HaberTurk journalists reporting from Hatay said they were jolted violently by Monday's quake and held on to each other to avoid falling.
In the Turkish city of Adana, witness Alejandro Malaver said people left homes for the streets, carrying blankets into their cars. He said people were scared and "no one wants to get back into their houses".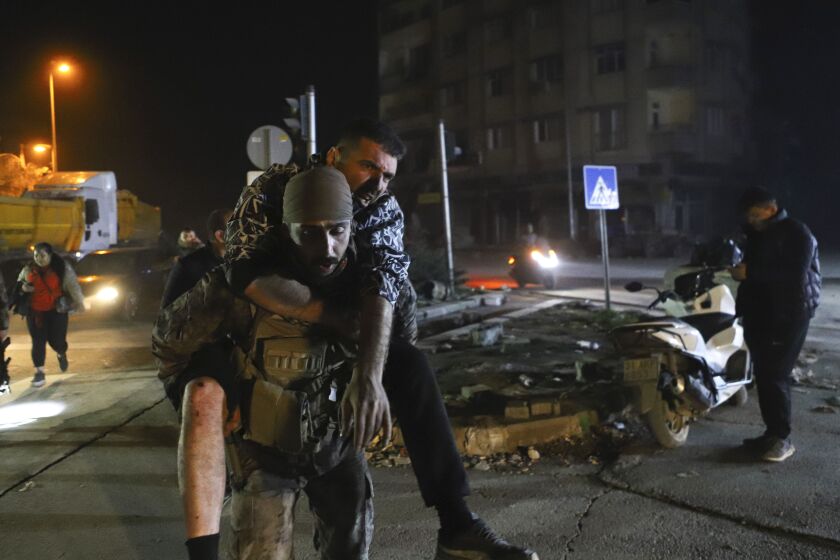 Turkish vice president Fuat Oktay said inspections for damage were underway in Hatay and urged citizens to stay away from damaged buildings and to carefully follow rescue teams' directions.
President Recep Tayyip Erdogan visited Hatay earlier on Monday and said his government would begin constructing close to 200,000 new homes in the quake-devastated region as early as next month.
He said the new buildings will be no taller than three or four storeys, built on firmer ground and to higher standards and in consultation with "geophysics, geotechnical, geology and seismology professors" and other experts.
The Turkish leader said destroyed cultural monuments would be rebuilt in accordance with their "historic and cultural texture". Mr Erdogan said around 1.6 million people are being housed in temporary shelters.
The Turkish disaster management agency AFAD on Monday raised the number of confirmed deaths from the February 6 earthquake in Turkey to 41,156. That increases the overall death toll in Turkey and Syria to 44,844.