A four-year-old girl was confirmed dead on Sunday evening in Houston Texas, United States, after her three-year-old sister, killed her with a loaded gun while they were alone in the bedroom, the Police said.
Ed Gonzalez, the Harris County Police Chief told reporters that five adults of the family or family friends were in another part of the building while the girls were deliberately left alone before the tragic incident happened.
"The three-year-old gained access to a loaded, semi-automatic pistol. Family members heard a single gunshot. They ran into the room and found the small toddler, who is four years old, unresponsive," Gonzalez said, adding that "It just seems like another tragic story of, again, a child gaining access to a firearm and hurting someone else and this time there was a fatal shot," Gonzalez said.
READ ALSO: Prosecutor Says 6-year-old Boy Who Shot Teacher In Us Will Not Be Charged
This is not the first time this year, a child was found with a gun in the United States. Last January, a 6-year-old boy in New port News, Virginia, shot and injured his 25-year-old teacher while she was teaching in the classroom but this time, the victim died.
No adult in the building has been charged for the incident but Police Chief, Gonzalez told reporters that an investigation is still on to determine if any adult in the building at the time of the incident will be charged.
Mr Gonzalez who said support personnel would be on the ground to assist the family added "We continue to send the message that this is very preventable."
"You've got to be sure you're being a responsible gun owner, securing your weapons in a safe place. It's got to be more than just telling young kids not to touch the weapons. You know, we've got to do a little more. We see far too many tragic situations like this unfold."

Gun violence in the United States has been a frontline debate in the country most especially now that more children are likely to die from guns than from car accidents.
In 2021, 3,597 children died by gunfire, according to provisional statistics from the Centers for Disease Control and Prevention. The death rate from guns was the highest it has been in more than 20 years.
Schools have been the most targeted in a number of years and the tragedy is showing no sign of reduction despite government promises to curb the menace.
Support Investigative Journalism and Mentorship
Courageous Journalism of Truth,Transparency and Development is in the DNA of Prime Business Africa; By donating as little as N1000 or $1 today, you are helping to keep credible journalism and life-changing information free for all.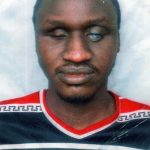 John Adoyi, PBA Journalism Mentee