Nigeria's 2023 Elections are coming up in a few days and it is highly anticipated not just in Nigeria but all over Africa. There are a lot of factors that are going to determine the success of this election, one of which is technology that will impact the credibility and transparency of the whole process.
Use of innovations like the Bimodal Voter Accreditation System and the Results Viewing Portal means that the Independent National Electoral Commission (INEC) is stepping up to the plate and taking charge.
It's amazing to see how far we've come from the days when the voter's register was full of fake names and election results were announced before voting was even done.
The introduction of 22 different innovations, including the IREV and BVAS, has been a total game-changer. And now, with the revelation that the INEC Chairman, Professor Mahmood Yakubu, has successfully defended the electoral technology against hacking attempts during the Ekiti and Osun governorship elections, it's clear that things are only going to get better.
There have been so many great innovations in recent years that have helped make Nigeria's election management system more reliable and standardised. We've got biometric voter registration, computer-based registration of voters, online pre-registration, the Permanent Voters' Card with chips, online portals for candidates, observers and political party agents, and so much more.
All of these things have helped us move closer to global standards of credibility and integrity in our elections.
The Smart Card Reader (SCR) was a crucial innovation that was introduced in 2011, and it's still an important part of the process today. The introduction of the SCR helped limit malpractice and voting by proxy, but it wasn't backed by law. Thankfully, the new Electoral Act 2022 has empowered the INEC to adopt electronic means for both accreditation and results management, which is a huge step forward.
Of course, there's still a lot of work to be done before the 2023 elections. We need to make sure that the voter register is accurate, and that we have enough updated Permanent Voters Cards available for everyone. It's also really important that election or polling unit staff are trained well so that they can handle all the new technological devices without any problems. Let's work hard to make sure that the 2023 elections are a huge success and that we avoid any hiccups that could be used to discredit the process!
Nigeria's 2023 Elections!
Support Investigative Journalism and Mentorship
Courageous Journalism of Truth,Transparency and Development is in the DNA of Prime Business Africa; By donating as little as N1000 or $1 today, you are helping to keep credible journalism and life-changing information free for all.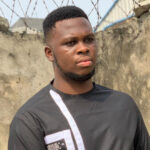 Aka Ekene, PBA Journalism Mentee