The world of technology is in a state of constant evolution, and every year brings forth new and exciting gadgets that make our lives easier and more enjoyable. In this article, we present a list of 10 cutting-edge gadgets that you should consider using this year.
Smartwatches
These tech devices have made tremendous strides in recent years and are now more advanced than ever. With features like fitness tracking, mobile payments, and voice assistants, smartwatches have evolved from being just an extension of your phone to become standalone devices.
Wireless Earbuds
With the growing popularity of streaming services and podcasts, having a good pair of earbuds has become more important than ever. The latest models offer exceptional sound quality, long battery life, and even noise-cancelling capabilities.
Smart Home Devices
From voice-controlled assistants like Amazon's Alexa and Google Home to smart locks and lighting systems, there is now a plethora of these tech devices available to automate and control your home.
Laptops with M1 Chip
Apple's latest laptops, which feature the M1 chip, offer a significant improvement in performance and battery life over previous models. They are also compatible with iOS apps, making them more versatile.
Foldable Phones
These devices allow you to enjoy the convenience of a smartphone and the screen real estate of a tablet in one gadget. With foldable displays, you can switch between using the device as a phone or tablet with ease, making them perfect for people who want a portable yet powerful device.
Drones
Drones have gained tremendous popularity in recent years, and for good reason. Whether you're a professional photographer or just looking to capture breathtaking aerial footage, drones offer a unique perspective and a whole new way of seeing the world.
VR Headsets
Virtual Reality (VR) technology is still in its nascent stage, but it has already made significant strides. With VR headsets, you can experience a whole new level of immersion in video games, films, and other content.
Portable Chargers
With our devices always in use, it's essential to have a reliable way to keep them charged on the go. Portable chargers offer a quick and convenient solution, and the latest models are smaller and more powerful than ever.
e-Readers
For those who love to read, e-readers offer a convenient and cost-effective alternative to traditional books. With a long battery life and the ability to store thousands of books, these tech devices are perfect for book lovers who are always on the move.
These gadgets are just a few examples of the innovative technology available this year. Whether you're looking to stay connected, stay entertained, or simplify your life, there's bound to be a gadget out there that fits the bill.
Support Investigative Journalism and Mentorship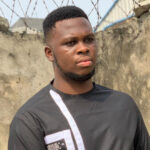 Aka Ekene, PBA Journalism Mentee