The Bullitt Group, in partnership with Motorola, has unveiled the Motorola Defy 2, a new rugged smartphone with satellite messaging capabilities ahead of the ongoing Mobile World Congress (MWC) 2023. The smartphone, which is set to be sold in North America, Canada, and Latin America, provides users with access to two-way satellite messaging that is delivered to recipients as SMS messages.
It also offers support for 5G connectivity. In addition, the company has launched a new Bluetooth-connected Motorola Defy satellite link device that is compatible with recent iOS and Android smartphones.
Price and Availability of Motorola Defy 2 and Motorola Defy Satellite Link
The Motorola Defy 2 is priced at $599 and will be available for purchase in North America, Latin America, and Canada starting in the third quarter of 2023. Buyers will also have access to 12 months of SOS Assist, a feature that offers customers round-the-clock access to FocusPoint International's emergency response centres for one year while messaging plans will start at $4.99.
The Motorola Defy satellite link, on the other hand, is priced at $99 and will be sold across international retailers from April 2023. Customers can purchase a 12-month Essentials Messaging subscription plan that includes 30 two-way messages and SOS Assist for $149.
Specifications and Features of Motorola Defy 2
The Defy 2 runs on Android 12 out-of-the-box and will receive updates to Android 13 and Android 14 along with five years of security patches. It features a 6.6-inch Full-HD+ display with a refresh rate of up to 120Hz and is powered by an octa-core MediaTek Dimensity 930 SoC, paired with 6GB of RAM.
It is equipped with a triple camera setup, comprising a 50-megapixel primary sensor, an 8-megapixel ultrawide sensor, and a 2-megapixel macro camera. The device also has an 8-megapixel front-facing camera for selfies and video chats.
The Motorola Defy 2 has 128GB of inbuilt storage that can be expanded further via a MicroSD card slot. Connectivity options include Wi-Fi, 5G, 4G, Bluetooth, and satellite connectivity. It packs a 5,000mAh battery with support for 15W charging and Qi wireless charging. The handset has IP68 and IP69K ratings and is Mil-Spec 810H certified.
The Motorola Defy satellite link is a Bluetooth accessory that connects to a smartphone running Android 10 and iOS 14 or later. When linked to the device, a handset can access the Bullitt Satellite Messenger service to access two-way satellite messaging, location sharing, and the SOS Assist feature.
In addition to offering a hotspot for satellite connectivity, the Motorola Defy satellite link accessory features buttons for emergency/SOS and location "Check In" that work even when it is not connected to the user's handset. Connectivity options on the device include Bluetooth 5.1 and independent GPS support. It measures 70x50x11mm and weighs 70g.
It is powered by a 600mAh battery and can be charged via a USB Type-C port. Like the Motorola Defy 2 smartphone, the satellite link accessory is Mil-Spec 810H certified and has an IP68 rating for dust and water resistance. The device's battery is claimed to offer "multiple days" of use
In conclusion, the Motorola Defy 2 and Motorola Defy satellite link devices, offer users the convenience and durability of a rugged smartphone with the added benefit of satellite connectivity for messaging and location sharing. With its powerful MediaTek Dimensity 930 SoC, 5G connectivity, and a 5,000mAh battery, the Motorola Defy 2 is a robust smartphone that can withstand harsh environments while offering impressive features.
Meanwhile, the Motorola Defy satellite link accessory provides an affordable and efficient way to access two-way satellite messaging and emergency response features. These devices, along with the accompanying messaging and SOS plans, make the Motorola Defy 2 and satellite link a viable option for users who require a reliable communication tool in challenging environments.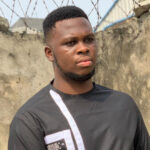 Aka Ekene, PBA Journalism Mentee