Shamima Begum, a British-born woman who left the United Kingdom to join the Islamic State in Syria at the age of 15 has lost her bid to overturn the British rule that revoked her citizenship in 2019.
Ms. Begum who is now 23 years old lost her appeal on Wednesday, 22nd February 2023, when the Special Immigration Appeals Commission – a specialist tribunal which hears appeals against decisions to remove citizenship on national security grounds – dismissed her plea.
READ ALSO: Turkey Earthquake: Deadly New Quakes Trap People Under Rubble
Delivering the special tribunal's decision, Justice Robert Jay said: "The commission concluded that there was a credible suspicion that Ms Begum had been trafficked to Syria," he said in his summary.
"The motive for bringing her to Syria was sexual exploitation to which, as a child, she could not give a valid consent.
"The commission also concluded that there were arguable breaches of duty on the part of various state bodies in permitting Ms Begum to leave the country as she did and eventually cross the border from Turkey into Syria."
Although the arguments in her favour were of great concerns, they are not strong enough to warrant an overturn of the decision of the Home Secretary who stripped her of her British citizenship in 2019," Justice Jay said.
"If asked to evaluate all the circumstances of Ms Begum's case, reasonable people with knowledge of all the relevant evidence will differ, in particular in relation to the issue of the extent to which her travel to Syria was voluntary and the weight to be given to that factor in the context of all others,"  the judge added.
Begum's lawyers said the decision of the Tribunal will be appealed and if need be, the case will reach the European Court.
BBC reported that Ms Begum's lawyers Gareth Pierce and Daniel Furner called on Suella Braverman, the current home secretary, to look at the case again "in light of the commission's troubling findings."
They said the decision removes protections for British child trafficking victims in cases where national security is involved and leaves their client "in unlawful, arbitrary and indefinite detention without trial in a Syrian camp."
Shamima Begum, whose parents are from Bangladesh, together with her two friends in 2015, travelled to Syria where she married an IS official.
She gave birth to three children who died in early age.
She was found in a detention camp in northern Syria in 2019 and she has remained there despite saying she regrets her moving to Syria.
Support Investigative Journalism and Mentorship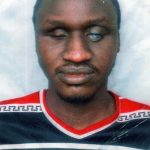 John Adoyi, PBA Journalism Mentee