First Lady of Nigeria, Dr. Mrs. Aisha Buhari has called on well-meaning Nigerians to join hands in equipping cardiac centres with the necessary equipment and consumables to enable much-needed heart surgeries to take place in every region of the country.
She spoke at the 5th Annual General Meeting and Scientific Conference of the Association of Cardiovascular and Thoracic Surgeons of Nigeria on Friday, March 31, 2023.
READ ALSO:Nurse Slumps, Dies On Duty In Zamfara

Mrs. Buhari, who was represented by the Special Assistant to the President on Health and Developmental Partners, Dr. Victoria Ogala-Akogwu, said the improved centres would contribute significantly to the development and sustainability of advanced cardiac care. She expressed the belief that the centres would collaborate with local and international organizations, including training personnel.
She recalled how she collaborated with members of the association during her recently concluded cardiac surgery missions, where 10 children and 12 adults successfully had open heart surgeries and cardiac interventional procedures, respectively. This, she said, gave her an insight into how delicate and highly technical this aspect of medicine is.
In his address, Minister of the Federal Capital Territory Malam Musa Bello made it known that the FCT is making efforts to turn the territory into a major tourism conference hub in Nigeria and across the continent, and he urged members of the association to continue in their efforts to save cardiac patients and develop the next generation.
In his address, the president of the association, Dr. Uvie Onakpoya, stated that, despite the brain drain, Nigeria receives the best thoracic surgery care comparable to anywhere in the world. He commended the First Lady for her interest in cardiac surgeries, exemplified by the recently concluded Future Assured Cardiac Mission, which saved many lives. He called on other well-to-do Nigerians to emulate the effort of the First Lady.
The First lady was later presented with an award for her contribution to advancing cardiac surgical practice in Nigeria.
Support Investigative Journalism and Mentorship
Courageous Journalism of Truth,Transparency and Development is in the DNA of Prime Business Africa; By donating as little as N1000 or $1 today, you are helping to keep credible journalism and life-changing information free for all.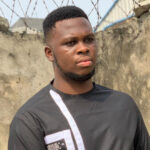 Aka Ekene, PBA Journalism Mentee