Nigerian lawyer and human rights activist, Reno Omokri has spoken out about the incessant verbal abuse he receives from the supporters of Labour Party's Presidential candidate, Mr. Peter Obi.
Omokri who is one of the leading campaigners for the Peoples Democratic Party aspirant, Atiku Abubakar took to his Twitter account to express his grievances over the online abuse.
Obi had two days earlier admonished his supporters to put an end to any insults aimed at his opponents for the country's number one seat.
"In my life, I have never been insulted the way @PeterObi supporters insult me. Yet, this same Peter lobbied me when he wanted to be Atiku's running mate in 2019. I supported him over others. Yet, he watches as his people insult Atiku and I. Nobody knows tomorrow."
Omokri further revealed a picture that was taken in 2018, Dubai where the flag bearer of People's Democratic Party (PDP), Atiku Abubakar hosted Sen. Ben Murray-Bruce and himself to discuss Peter Obi matter for good.
Obi who is currently in Egypt on a mission to make comparative studies of the North African country in areas of economy, power and energy efficiency had in a Twitter message to his supporters harped on the need to show respect and decorum.
"I am a Nigerian running to serve every Nigerian. I urge a show of respect for every candidate, tribe, religion, and person," the former Anambra state Governor tweeted on Monday.
Twitter users commented on the subject with varying views.
One of his tweet advised "You understand pretty well you cannot influence people's behavior especially in the social media space. People come from different backgrounds, hence no designed template to emulate character. That being said, if you may limit your presence here, the less attention you get"
In another reaction, a user with @ibadanson1 said that Reno always de-market Peter Obi because he doesn't like him. He urged him to market his candidate (Atiku) and stop de-marketing others if he wants peace to reign.
Meanwhile, @Maximux_1 reacted "But he already said, he is not in support of any form of insults from his supporters."
@EgbonuEmeka also voiced his opinion. He said " I advise him to caution his supporters, they are causing problems for him."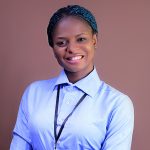 Patience Leonard, PBA Journalism Mentee