By Chidera Abaratu, Journalism Mentee
Russia President vladimir Putin, has replaced one of his significant media allies at country's top state-run organisation with his former election spokesperson, according to a government order issued on Wednesday.
Sergei Mikhailov, 52, was fired from his post as general director of Russia's state-run news agency TASS, after serving in that capacity for more than 11 years. Russian journalist and TV host Andrey Kondrashov was then appointed in his place by the Prime Minister Mikhail Mishustin.
READ ALSO: Russian Rocket Strike Kills 2, Injures Dozens In Ukraine Restaurant
After receiving the "Order of Friendship" from Putin for his "professional achievements and many years of fair work," Mikhailov was fired a few months later. In March, he was awarded the 1994-established Russian State decoration. In Russia's opinion, those who have improved ties between nations through their work are rewarded. From the Russian president, he has also won a number of additional honours.

According to the official statement, Kondrashov is a well-known TV host and journalist from Russia who has been named the new leader of the Tass.

He earned a journalism degree from the International Independent University of Environmental and Political Sciences in Moscow, where he started his television career in 1991, and a master's degree in political science from the Russian Presidential Academy of National Economy and Public Administration after that.

Tass reports that he had until now, worked as a reporter, anchor, documentary filmmaker, and executive.
At Putin's electoral headquarters in 2018, Kondrashov served as the press secretary.

According to the government order which Mishustin authorised, Mikhailov was fired "at his own request."

In his birthday greeting to Mikhailov, Putin expressed his confidence that Mikhailov's "professional knowledge, experience, and creative energy will continue to contribute to Tass' development in the future and will strengthen its positions as one of the largest news agencies in the world."
Kondrashov has previously produced movies about Putin's life as well as the annexation of Crimea in 2014.
Support Investigative Journalism and Mentorship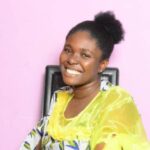 Chidera Abaratu, PBA Journalism Mentee