The preliminary outcomes of the electoral process in Port Harcourt, encompassing Phalga and Obio/Akpor, have surfaced, exposing the electorate's non-compliance with Governor Nyesom Wike's appeal to endorse his preferred incoming presidential candidate.
The gubernatorial plea for votes cast for Bola Ahmed Tinubu, in lieu of Atiku, the People's Democratic Party's (PDP) candidate, has been disregarded, with a notable influx of ballots in favour of Peter Obi, the Labour Party's (LP) nominee.
At the commencement of the vote count, the results divulged a significant discrepancy in support of the LP, evident in various polling units within the state capital. In Obio/Akpor's Rumuodara Unit 25, the LP garnered 236 votes, followed by ZLP with 1, APC with 3, PDP with 2, and an invalid vote of 1. Similarly, Uzoigwe Primary School Ward 9 Unit 6 showcased LP obtaining 253 votes, with PDP and APC acquiring 8 and 4 votes, respectively.
The above-mentioned trend persisted throughout the capital city. Subsequently, a horde of assailants began to coerce INEC (Independent National Electoral Commission) officials to halt the vote count or even obstruct the vote in areas with a delayed start. However, the crowd stood firm and opposed their actions. In due course, the assailants insisted that the results should not be recorded until they had reached the RAC (Registration Area Centre) centres.
In Elelenwo Ward 3B Unit 9 (Rumuodani), which is highly populated, the assailants endeavoured to suspend the vote count. Nevertheless, the voters resisted their efforts, and the assailants called for more reinforcements, subsequently instigating a brawl around 8.30 pm.
The INEC officials were coerced to transport the ballot boxes to the RAC centre. At that moment, the unit announced the results, with LP securing 399 votes, while APC and PDP had 9 and 14 votes, respectively. This outcome was similar to other polling units across the city that had disclosed their results.
However, the snag occurred when the polling unit officials refused to upload the outcomes right there, as stipulated by the guidelines. This caused a commotion in various units within the state capital over this discordance. The party agents have acquired the results, and the voters have cautioned against any alteration to the current outcome.
The preliminary results, thus, insinuate that the voters have refrained from intervening in the conflict between Governor Wike and Atiku, opting to exercise their free will and make a choice.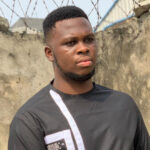 Aka Ekene, PBA Journalism Mentee