Operatives of the Economic and Financial Crimes Commission (EFCC) have arrested a woman in possession of 18 Permanent Voter Cards (PVCs) during the presidential election on Saturday in Kaduna State
According to a statement from the Commission, the woman was caught during a sting operation at the Badarwa area of  Kaduna.
What the EFCC is saying:
"The interception of the woman has once again brought to the fore, the issue of electoral malpractice in Nigeria. It is no news that the selling of votes has been on the rise in the country, especially during election periods," the EFCC says.
"This unethical act has the potential to undermine the integrity of elections and erode public confidence in the electoral process.
"It is, however, heartwarming to see that the EFCC is stepping up to tackle this menace. The interception of Maryam Mamman Alhaji, who is a member of the support group of one of the leading political parties, is a clear indication that the commission is taking proactive steps to stem the tide of electoral fraud in the country.
READ ALSO: EFCC, Police Intercept N32.4m Vote-buying Money In Lagos, $500,000 In Rivers
"The fact that Maryam Mamman Alhaji had in her possession, a 17-page list containing names of eligible voters, their bank details and phone numbers as accredited under Badarwa/Malali Ward 01 and 08, Kaduna North Local Government Area of Kaduna State is quite alarming. It suggests that voter card racketeering may be more widespread than previously thought. The list could be used to facilitate fraudulent transactions and possibly rig elections.
"The use of technology by the syndicate to collect voters' cards and pay monies through PoS or direct bank transfers is also worrisome. It means that the perpetrators have become more sophisticated in their approach and are evolving with the times. This further underscores the need for a multi-faceted approach to combat electoral fraud in the country."
The EFCC arrest and "interrogation of Maryam Mamman Alhaji is expected to yield valuable information that will help to unravel other members of her syndicate. It is hoped that this will lead to the arrest and prosecution of all those involved in the nefarious act.
READ ALSO: EFCC Officials Lay Ambush For Vote-Buyers In Ogun
"In conclusion, the interception of the woman with 18 voter cards in Kaduna is a welcome development. It sends a strong message to those who engage in electoral malpractice that their days are numbered. The EFCC should be commended for their efforts, and all well-meaning Nigerians should support them in their fight against corruption and electoral fraud. It is only by doing so that we can have free, fair, and credible elections in the country."
Support Investigative Journalism and Mentorship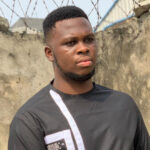 Aka Ekene, PBA Journalism Mentee